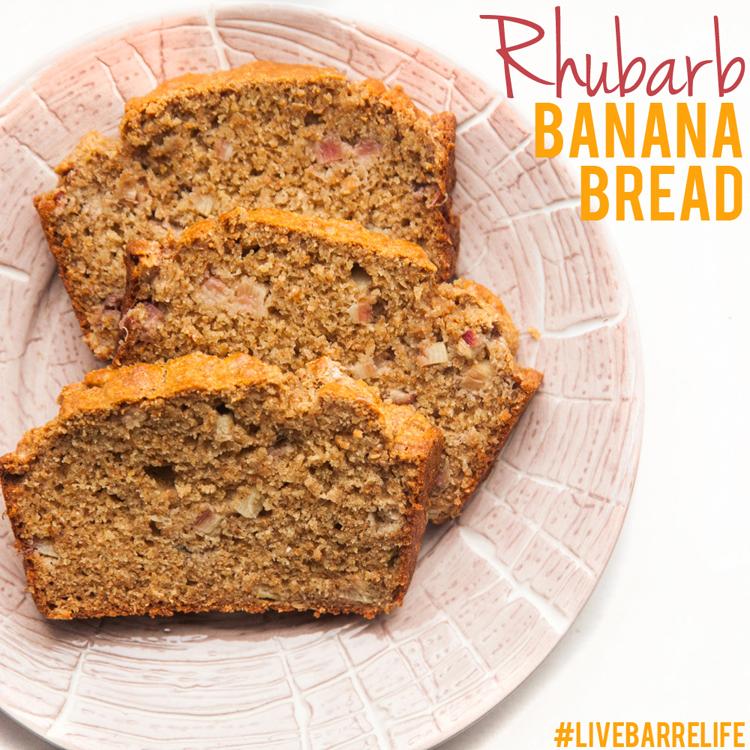 It's "Tasty Tuesday", where every week we bring you new, fresh, local, healthy recipes and food tips. Find out what is in season, and what will keep you fuelled during and after your work outs!

Rhubarb is in season! I already made a coulis with some frozen raspberries from last season for a dessert, but I wanted to make something for breakfast...a healthy something! This banana bread is made with whole wheat, and has no added sugar! The small bits of rhubarb add a delicious pop during each bite, just make sure you cut them small enough so it's not super chunky!

Make Your Meal Even Healthier Tip:

If you use maple syrup instead of honey, and make some flax eggs instead of real eggs, you can make this a vegan loaf! And be sure to share the wealth and don't eat it all alone!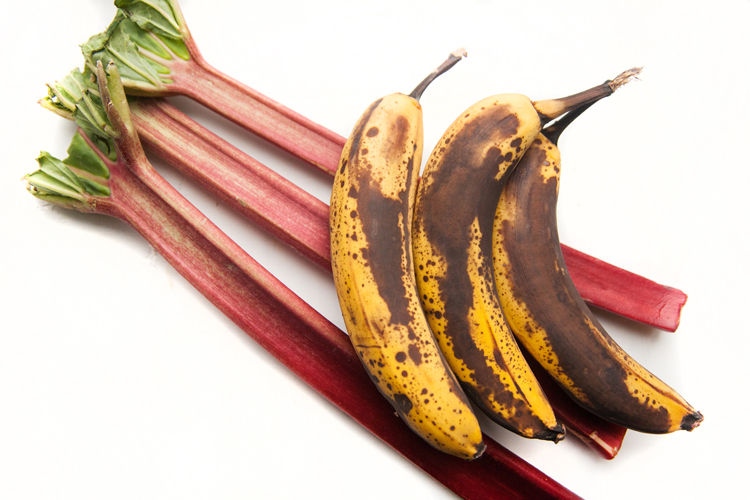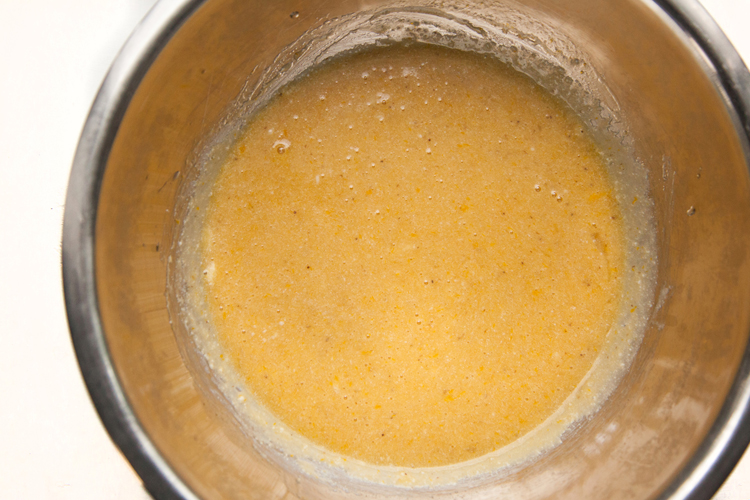 Click through for recipe!...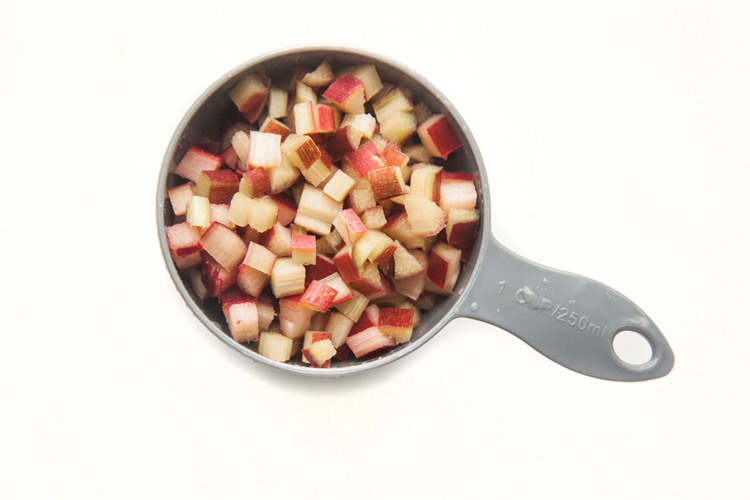 INGREDIENTS:

- 1 3/4 cups of whole wheat flour
- 1 cup finely chopped rhubarb
- 1 cup mashed ripe bananas (approx 3)
- 1/2 cup maple syrup (or honey)
- 1/3 cup coconut oil (melted)
- 2 eggs (room temp)
- 1/4 cup milk
- 1 tsp vanilla extract
- 1/2 tsp salt
- 1 tsp baking soda
- 1 tsp cinnamon


INSTRUCTIONS:

Preheat oven to 325 (may differ with your oven, 300 might be better).
Grease a loaf pan and set aside.

Whisk together in a large bowl the coconut oil and maple syrup. Add the eggs, milk and bananas. Then add the vanilla, salt, baking soda and cinnamon and continue to whisk.

Add in the flour and gently stir, adding in the rhubarb after a few turns. Continue stirring until just combined (will be light and fluffy) and no dry bits are left.

Pour, evenly, into the greased bread pan and put in oven.

Bake for 50 - 60 minutes, watching carefully. The loaf is done when a knife (or toothpick) comes out clean.

Cool on a wire rack and enjoy!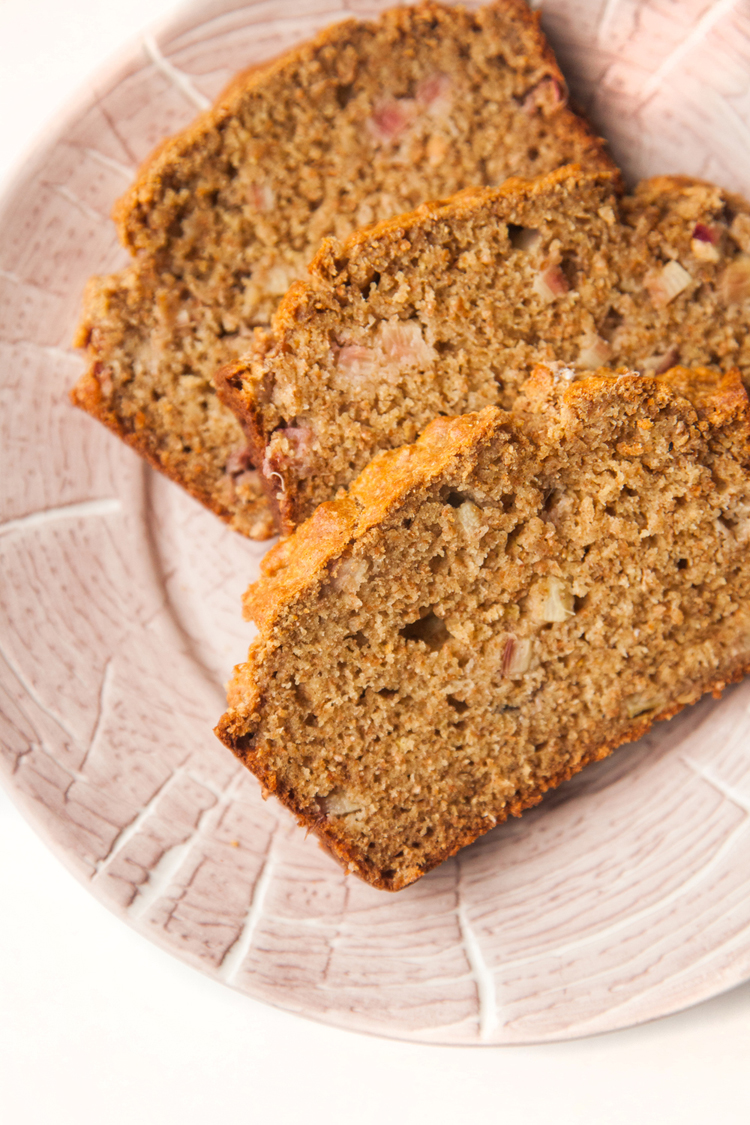 Let us know if you make this recipe by posting it on instagram or twitter and using the #LiveBarreLife hashtag! And if there are any specific meals, fruits, veggies, or meats, you'd like to see on the blog!

---

photos by: Christine McAvoy

---