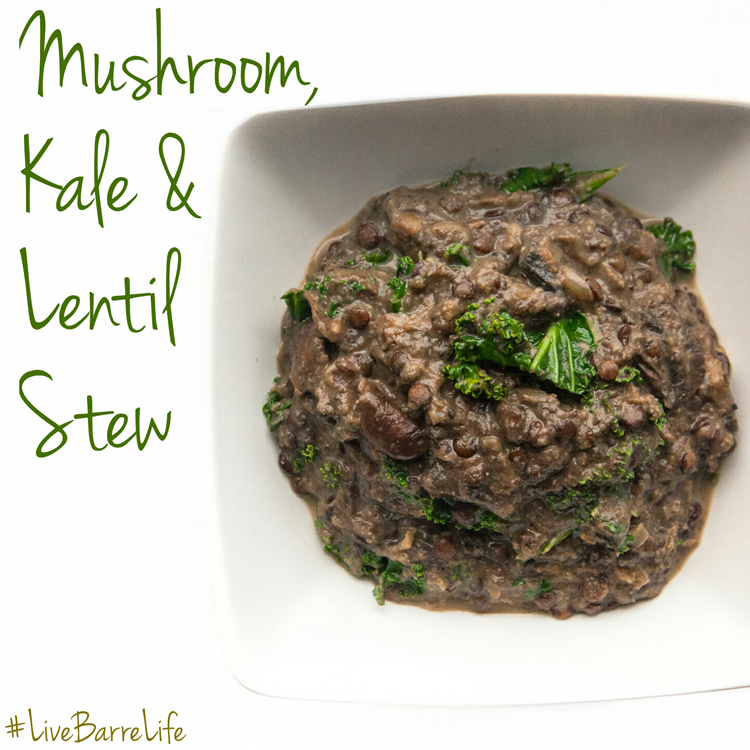 It's "Tasty Tuesday", where every week we bring you new, fresh, local, healthy recipes and food tips. Find out what is in season, and what will keep you fuelled during and after your work outs!

Remember those couple days of sunshine that sort of proved that Spring really was here, but now we're back to grey and rain and all you want to do is eat pizza?
Instead, make this super easy and really delicious stew that you can have for lunch or dinner (or freeze the second half!). You can use whatever mushrooms you have on hand or can find, lentils are really quick to make and kale is in season all the time!

Make Your Meal Even Healthier Tip:

If you're having it with the toasts, get some multi-grain bread or whole wheat!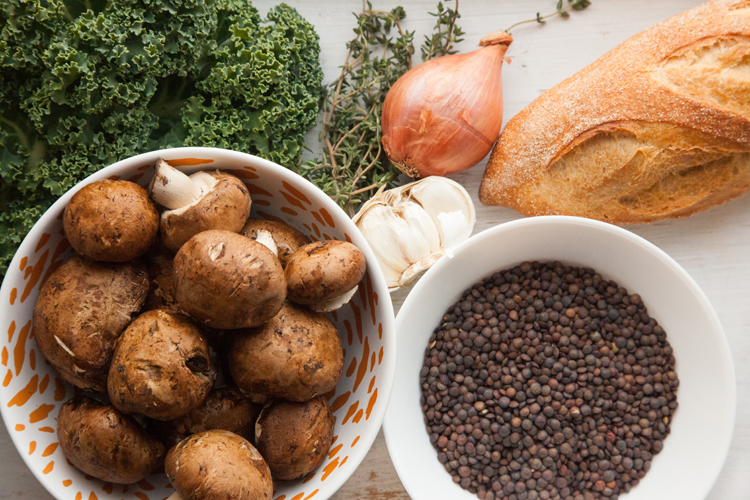 Click through for recipe!...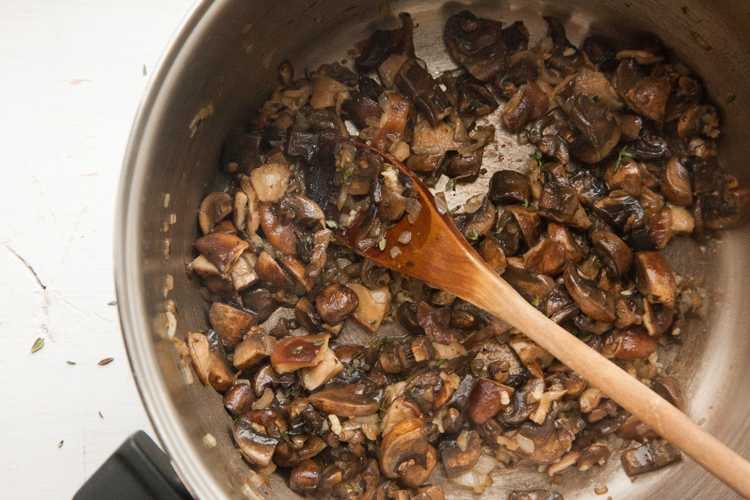 Serves 2 - can be doubled!

INGREDIENTS:

- 1/4 cup of lentils
- 1 tbsp of olive oil
- 2 cloves of minced garlic
- 1 small shallot (sliced/diced thinly)
- 200g of mushrooms (any kind, but a mix of a few types is even better)
- 1 tsp fresh thyme (off the twigs)
- 1/4 cup of white wine
- 1/4 cup of almond milk
- 1 tbsp tamari or bragg's
- salt & pepper
- 1/4 teaspoon of oregano
- 1/2 - 3/4 cup of vegetable stock or mushroom stock
- 1 cup kale (shredded or bite-sized)
- (optional toasts, warmed/sliced from a baguette)

INSTRUCTIONS:

Cook lentils according to package instruction (or cover with 1 cup of water, bring to a boil, simmer for 25mins or until tender) then drain and set aside.

Heat olive oil in a pot add shallots and cook until translucent (3-5 mins).
Add the mushrooms, salt & pepper lightly, and stir, cook until the mushrooms reduce in size. (Approx. 5 mins).

Add the thyme and oregano, and the minced garlic, and cook for another minute. Deglaze with white wine and tamari. Let cook and evaporate slightly.
Add the lentils, stock and almond milk and cook until boiling.

Reduce heat, take 1/3 to 1/2 of the mixture out and puree in a blender, then incorporate back into the stew, and add in the kale, cooking until it softens.

Serve as is, or with multigrain or whole wheat toasts.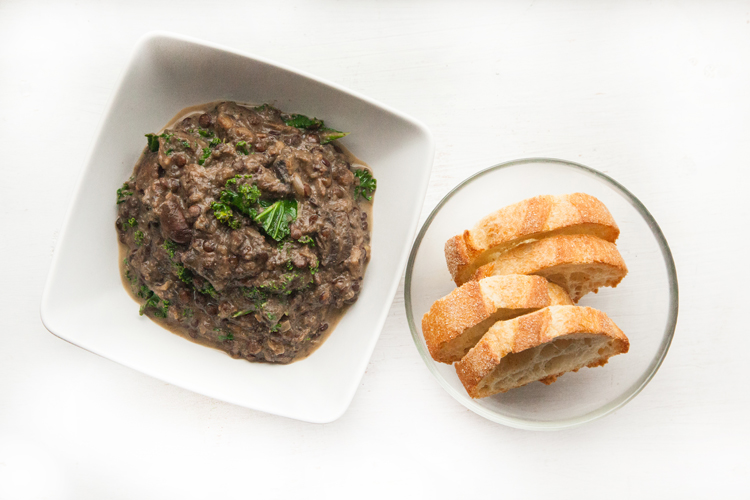 Let us know if you make this recipe by posting it on instagram or twitter and using the #LiveBarreLife hashtag! And if there are any specific meals, fruits, veggies, or meats, you'd like to see on the blog!

---

photos by: Christine McAvoy

---