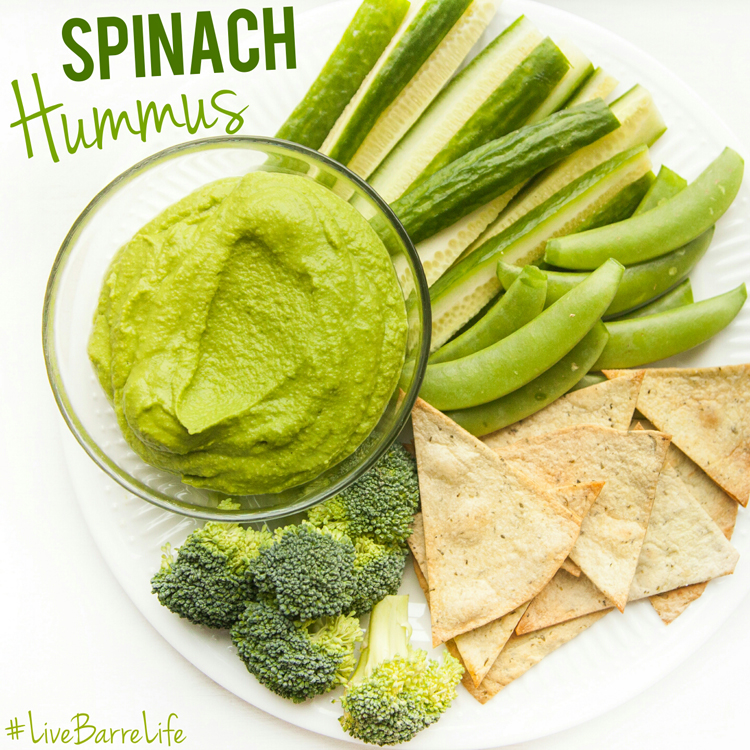 It's "Tasty Tuesday", where every week we bring you new, fresh, local, healthy recipes and food tips. Find out what is in season, and what will keep you fuelled during and after your work outs!

We're at the beginning of the Barre Body Fitness Challenge, and each month I'm going to bring you a recipe for breakfast, snack time, lunch, and dinner! This week I also decided to go green for St. Patrick's day on Friday! Hummus is delicious, packed with protein and super easy to make. Throw some spinach in there for all of it's vitamins and you've got an excellent post-workout snack!

Make Your Meal Even Healthier Tip:

Bake your own tortillas so you can control the salt ratio (I used spinach ones to keep it consistent), and you don't have to limit your veggies to just green. Get some rainbow carrots from the farmers market this weekend and brighten it up!

Click through for recipe!...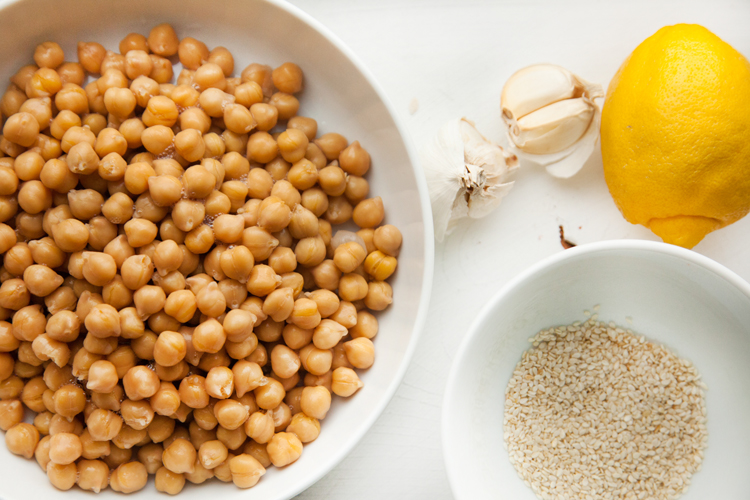 Makes approx 2 cups

INGREDIENTS:

- 1 can chickpeas (or 2 cups of soaked overnight garbanzo beans)
- 2 cloves garlic (more if you like it spicy!)
- 2 cups of fresh spinach
- juice of one small lemon
- 1 tbsp of tahini
- 1 tsp sea salt
- 1 tbsp olive oil
- 1 tbsp seasame seeds
- 1 tsp cumin (optional)
- water (add a tbsp at a time as needed to thin out)
- dip-able vegetables!

INSTRUCTIONS:

Blend everything together in a food processor or blender (I used my vitamix) until smooth. If you prefer a thinner hummus, add more water. Taste and adjust seasonings as you prefer!

Serve with fresh veggies, esp. green if it's St. Patrick's day!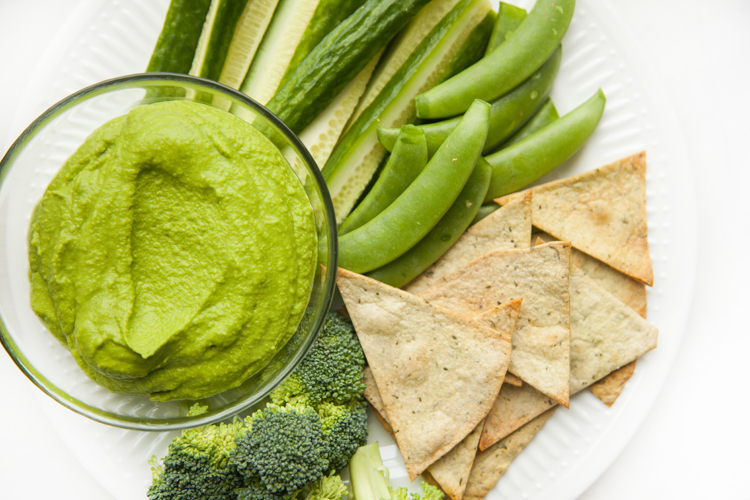 Let us know if you make this recipe by posting it on instagram or twitter and using the #LiveBarreLife hashtag! And if there are any specific meals, fruits, veggies, or meats, you'd like to see on the blog!

---

photos by: Christine McAvoy

---