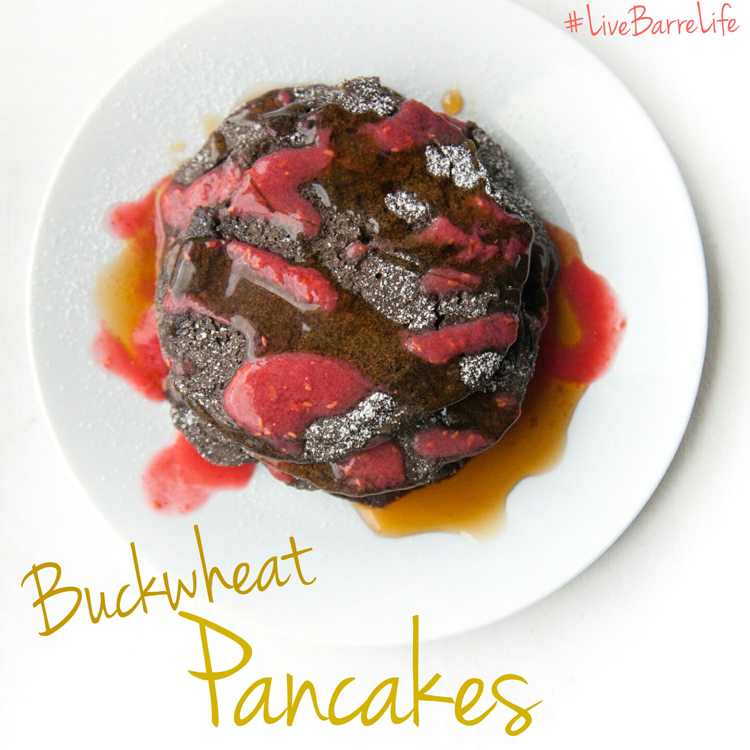 It's "Tasty Tuesday", where every week we bring you new, fresh, local, healthy recipes and food tips. Find out what is in season, and what will keep you fuelled during and after your work outs!

I grew up with "Pancake Tuesday" in school (and yes it's also Mardi Gras today, but I felt I should go for a breakfast food!) but they are not something I make often now. My dad always called them "sinkers", for the feeling you'd get after you eat them...but not these pancakes!
First off, they're gluten-free by using buckwheat flour, and I eliminated the sugar because you can get that kick back in with the fruit and maple syrup. You could also make them vegan (they're dairy free) by substituting the egg (with a flax egg and maybe some mashed banana). These are quick, healthier than their regular counterparts, and tasty!

Make Your Meal Even Healthier Tip:

Depending how dense you'd like to go with these pancakes, you can add some ground flax or chia seeds on them. And of course, have a heaping bowl of fruit on the side for balance and vitamin C!

Click through for recipe!...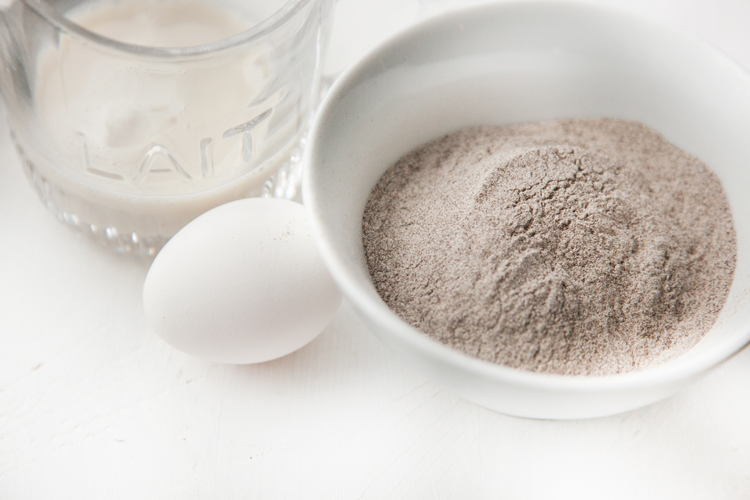 Serves 1 or 2, Makes approx 4 Med Sized Pancakes

INGREDIENTS:

- 1/2 cup buckwheat flour
- 1/2 tsp of baking powder
- zest of half a small lemon
- juice of 1/2 a small lemon
- 1/3 cup of almond milk (or soy, or coconut)
- 1 egg
- 1/2 tsp vanilla
- 1/2 cup of fresh or frozen raspberries (for drizzle)
- coconut oil for frying
- maple syrup for topping
- side bowl of fruit!


INSTRUCTIONS:

Whisk together the milk, egg, lemon juice, and vanilla and let stand for a few minutes.

Combine the flour, baking powder and lemon zest in a bowl, then add in the liquids.
Whisk until combined, but don't over stir.

Add coconut oil to pan over medium heat, and add in about 1/4-1/3 of a cup of the mixture, depending on the size you want to make. If the mixture is too thick, add a bit more milk.

Cook for 2-3 minutes until you see bubbles around the edges, then flip and cook for a minute or two more.

(I keep the pancakes warm in the oven while the rest are cooking).

While you're cooking add raspberries to blender, and puree into a thin mixture, adding water to thin as needed.

Stack pancakes and drizzle with raspberry mixture and then maple syrup. Serve with fruit.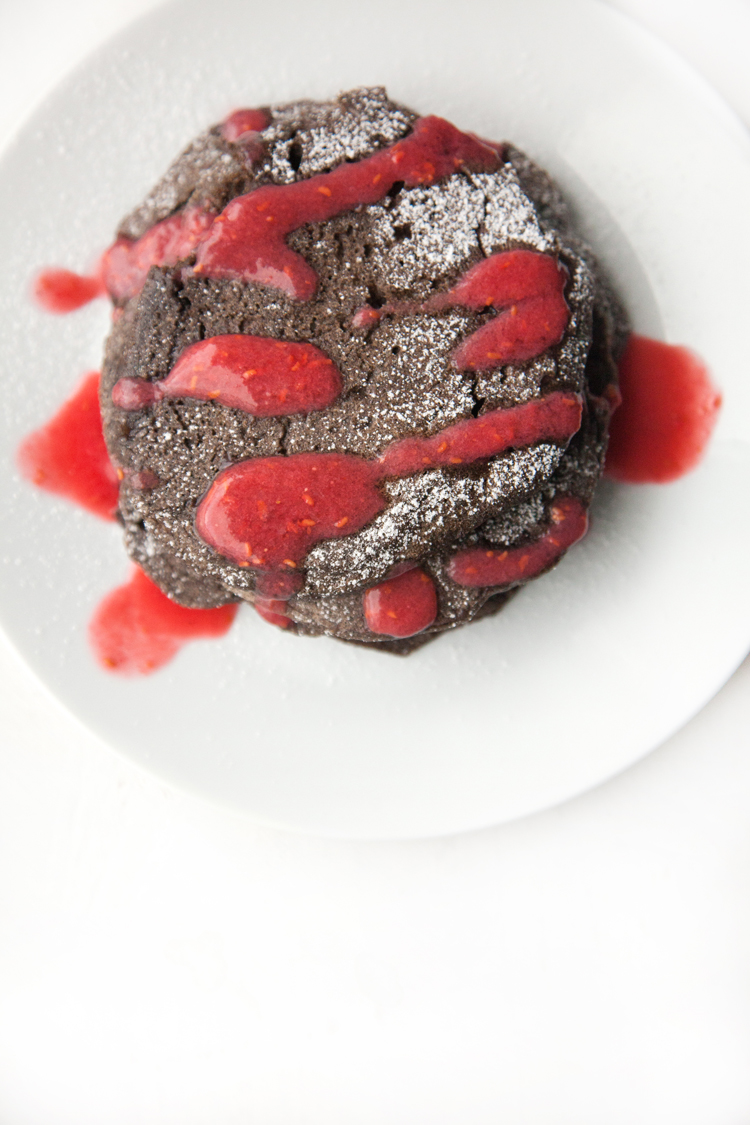 Let us know if you make this recipe by posting it on instagram or twitter and using the #LiveBarreLife hashtag! And if there are any specific meals, fruits, veggies, or meats, you'd like to see on the blog!

---

photos by: Christine McAvoy

---