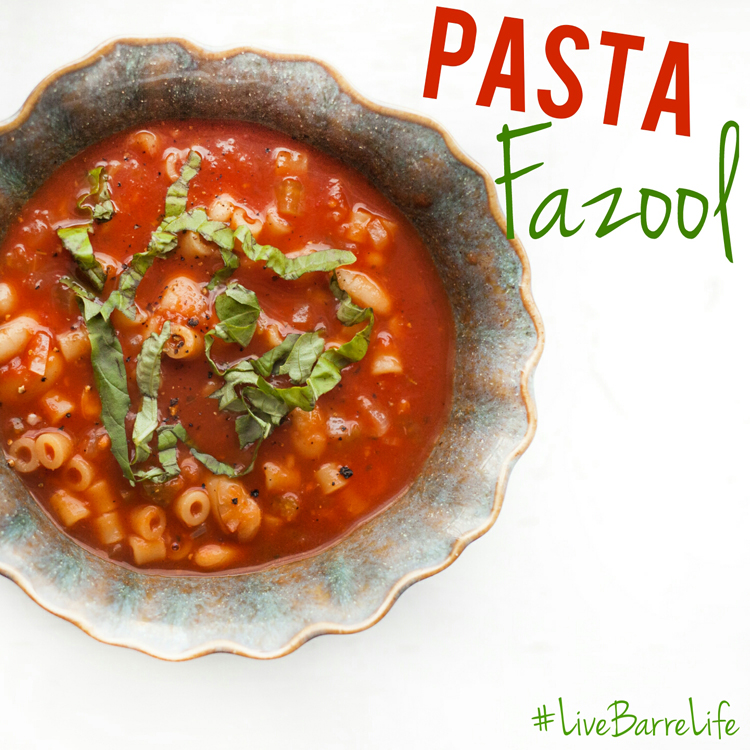 It's "Tasty Tuesday", where every week we bring you new, fresh, local, healthy recipes and food tips. Find out what is in season, and what will keep you fuelled during and after your work outs!

Here's the thing, I know it's called Pasta e fagioli, but I like saying Pasta Fazool so much more.
This dish is hearty, full of veggies and beans, and tiny tiny pasta pieces. The snow might be gone, but the weather is still chilly, and if you need a solid dinner after a hard days work and workout, then this is for you. It's SUPER easy, and very simple, and I had almost everything in my house already.

Make Your Meal Even Healthier Tip:

There are a ton of different variations on this recipe, but you can switch up a lot of stuff. Add in some sausage for some protein, change up the beans if you have something different on hand, add in carrots for some more veg. Sprinkle some nutritional yeast on top (instead of parmesan, which is the usual topping).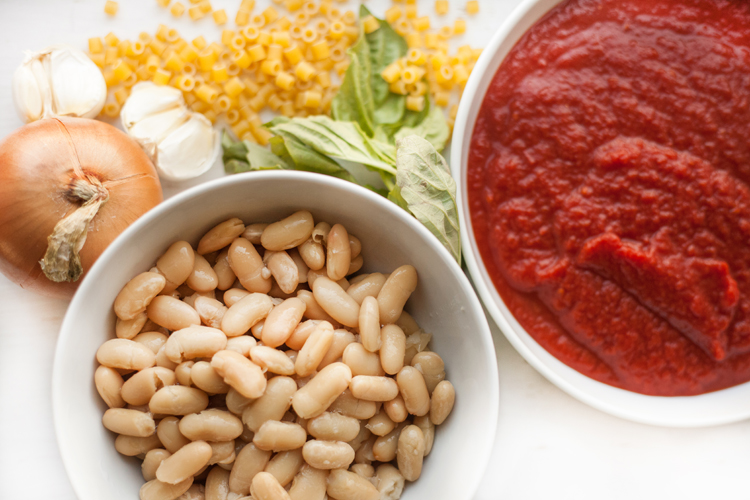 Click through for recipe!...

Serves 6

INGREDIENTS:

- 1 large can of crushed tomatoes (organic if you can)
- 1 can of white kidney beans
- 5-6 cups of veggie stock (homemade from the freezer is perfect for this)
- 3 cloves of garlic, minced
- 1 onion, finely chopped
- 2 stalks of celery, finely chopped
- 1 tbsp of olive oil
- 1 tsp of Italian seasoning
- salt and pepper
- 1 cup of ditalini pasta (macaroni is a good sub if you can't find this type)(brown rice or gluten free are also good options)
- 1 tbsp of nutritional yeast, optional
- fresh basil, chopped for topping, optional


INSTRUCTIONS:

Heat olive oil in large pot, and then place chopped onion, garlic, celery, and seasoning in and stir.

Cook for 5 minutes until softened.

Add tomato and stock and bring up to a boil, then simmer for 15 minutes (with a lid on).
Then, add kidney beans and pasta, salt and pepper, and stir, cooking for 12-14 minutes until pasta is softened. Be sure to stir occasionally so pasta does not stick to the bottom of the pot.
Serve in bowls with additional pepper on top, optional parmesan, nutritional yeast (or cashew parmesan), and fresh basil.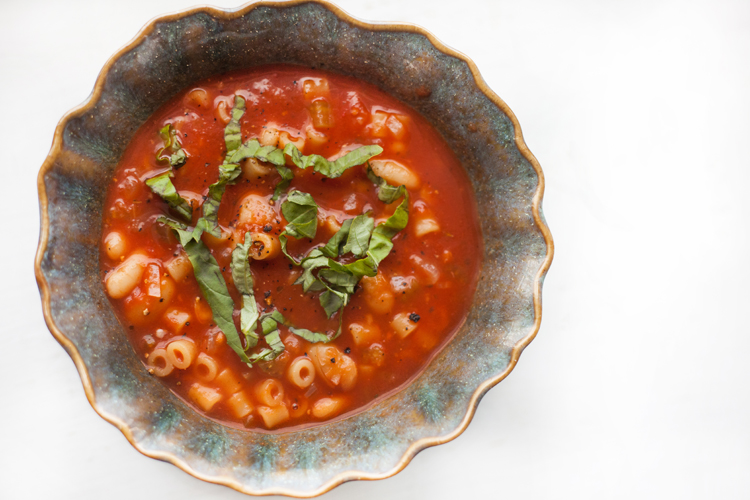 Let us know if you make this recipe by posting it on instagram or twitter and using the #LiveBarreLife hashtag! And if there are any specific meals, fruits, veggies, or meats, you'd like to see on the blog!

---

photos by: Christine McAvoy

---