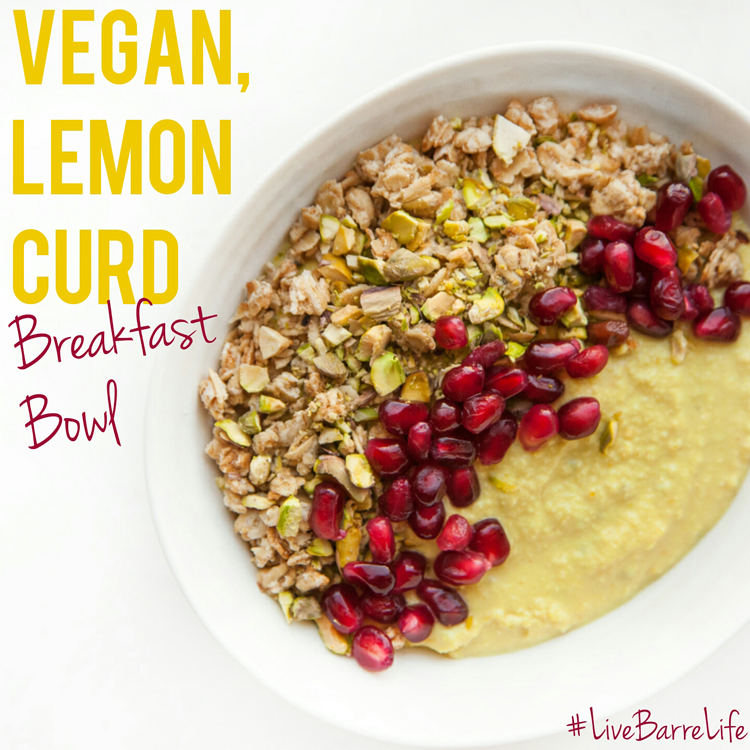 It's "Tasty Tuesday", where every week we bring you new, fresh, local, healthy recipes and food tips. Find out what is in season, and what will keep you fuelled during and after your work outs!

Last week during Dine Out in Vancouver I had a lemon curd dessert from Bufala and decided I wanted to try and make a breakfast bowl version of it. I opted for vegan, and experimented with a few recipes and this one turned out the best. So enjoy!

Make Your Meal Even Healthier Tip:

More toppings! I used a smaller bowl and didn't want to cover the lemon for the photo, but I wanted to add more fruit, some hemp seed and chia seeds. If you can't find pomegranate or seeds (I got the seeds from Whole Foods), go for blueberries or blackberries, or really, any fruit will do!

Click through for recipe!...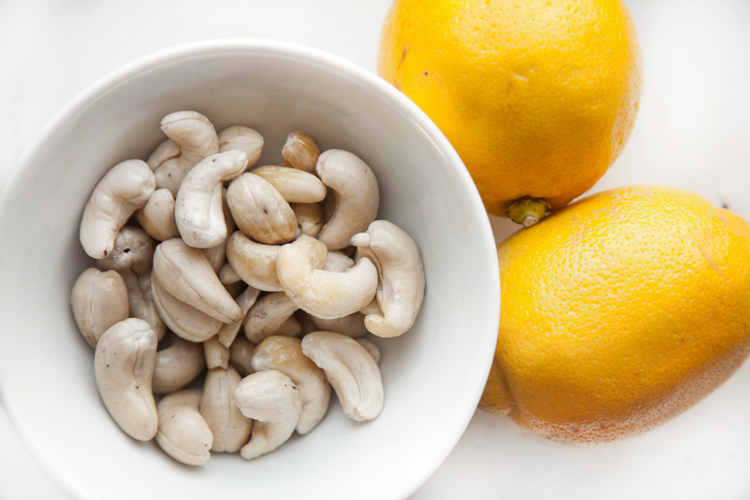 Serves 1

INGREDIENTS:
Lemon "Curd":

- 1/2 cup cashews, soaked overnight
- juice of one lemon
- 1 tbsp of maple syrup (more if it is too tart in the end)
- zest of one large lemon
- 1 tsp coconut oil
- 1 tsp chia seeds
- 1/4 tsp of turmeric

Toppings:

- granola
- pistachios
- pomegranate seeds
- any additional toppings

INSTRUCTIONS:

Soak the overnight, or for a few hours at least.

Put all of the ingredients for "curd" into a blender or use immersion blender and puree until completely smooth.

Set in fridge overnight or a few hours before serving. Place in bowl with toppings!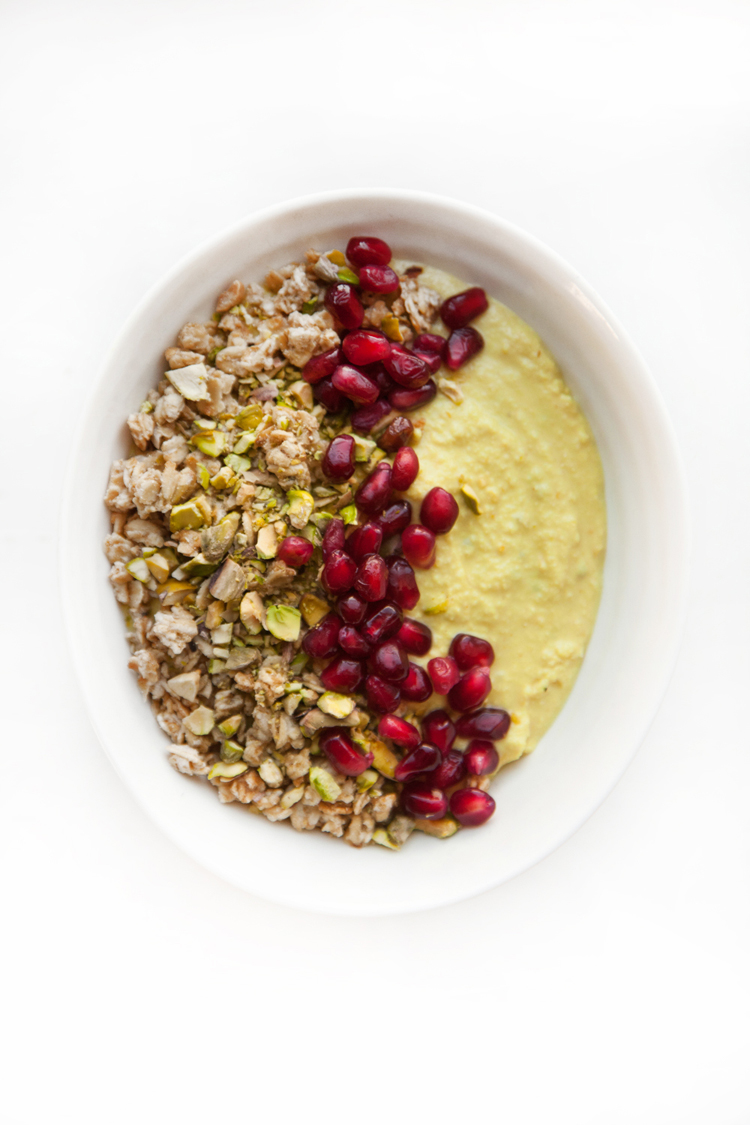 Let us know if you make this recipe by posting it on instagram or twitter and using the #LiveBarreLife hashtag! And if there are any specific meals, fruits, veggies, or meats, you'd like to see on the blog!

---

photos by: Christine McAvoy

---