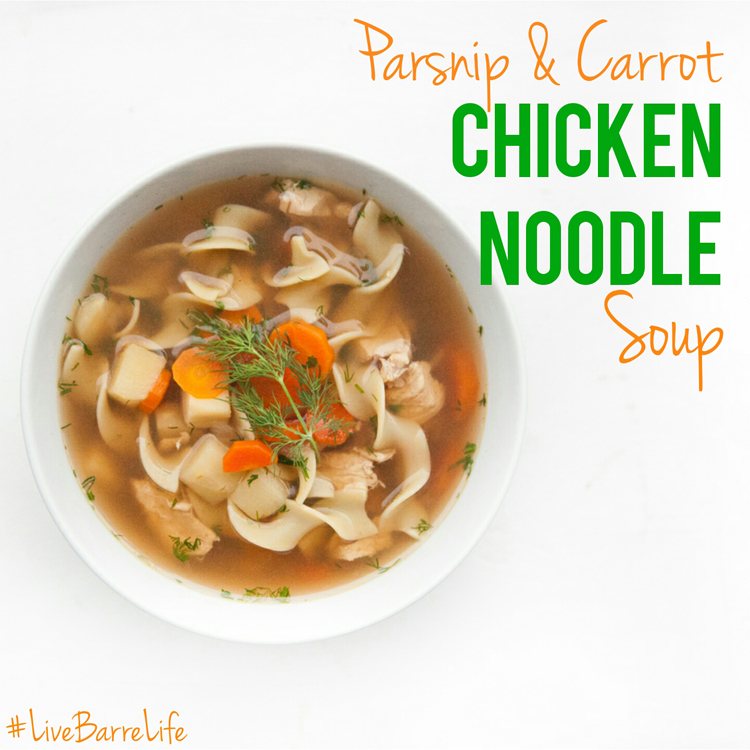 It's "Tasty Tuesday", where every week we bring you new, fresh, local, healthy recipes and food tips. Find out what is in season, and what will keep you fuelled during and after your work outs!

If it's not the snow & ice that made you want to burrow into a blanket fort with a cup of soup, the return of the rain just might. Parsnips are in season now and easy to find, so I threw them together in a soup with some carrots, homemade soup stock, chicken and egg noodles. Hits the spot!

Make Your Meal Even Healthier Tip:

If you're veg, eliminate the chicken and double up on the veggies, actually, you can double up on the veggies either way - it all depends how chunk you like your soup! Have this with some whole wheat crackers or toast and you've got yourself a meal.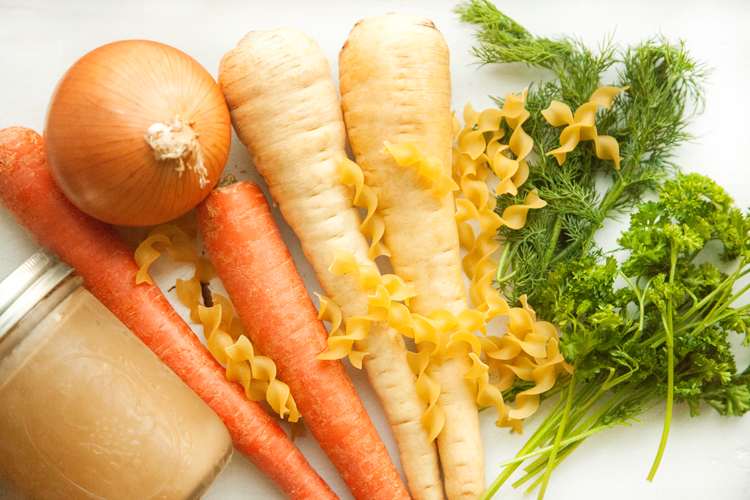 Click through for recipe!...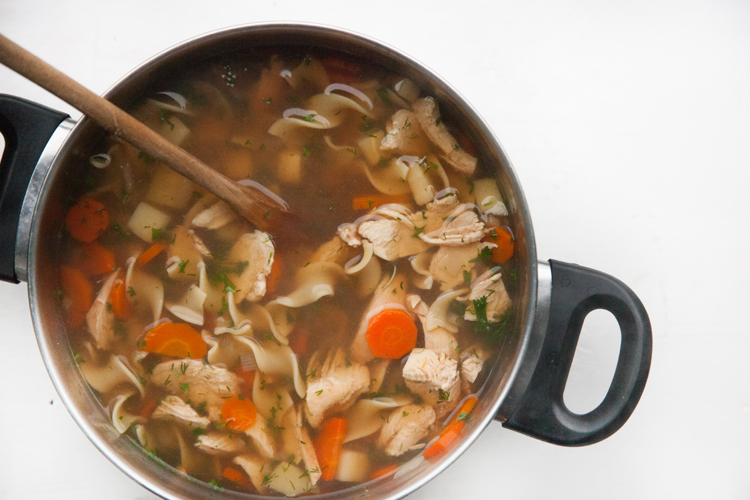 Serves 4-6 (depending on bowl size)

INGREDIENTS:

- 2 or 3 parsnips, cubed/chopped
- 2 or 3 carrots, chopped
- 6 cups of soup stock (chicken, or veggie - homemade preferred!)
- 2 chicken breasts
- 1 medium sized onion - finely chopped
- 1 tsp of salt (more to taste if no salt added to soup stock before)
- fresh ground pepper
- 2 tbsp of chopped dill
- 2 tbsp of chopped parsley
- 1 cup to a cup and a half of egg noodles - depending how many noodles you prefer (can sub in whole wheat, or gluten free)

INSTRUCTIONS:

Place soup stock in a large pot and bring up to a simmer.
Add in the parsnips, carrot and onion and stir. Do the same with the salt and pepper.

Place chicken breasts in pot and cook through (10-15mins). Remove from pot and let cool.
Once cool, chop into pieces (I prefer longer thin slices, but cut as you like them!) and set aside.

Add the egg noodles (or other pasta) to the pot and cook through (the veggies should also be soft now). Once finished, add back in the chicken as well as the dill and parsley and heat through.

Add additional salt and pepper as needed!





Let us know if you make this recipe by posting it on instagram or twitter and using the #LiveBarreLife hashtag! And if there are any specific meals, fruits, veggies, or meats, you'd like to see on the blog!

---

photos by: Christine McAvoy

---