It's "Tasty Tuesday", where every week we bring you new, fresh, local, healthy recipes and food tips. Find out what is in season, and what will keep you fuelled during and after your work outs!

New Year, New You continues and I hope you're all still on track with healthy eating plans! I checked out the #barreGOALS board the last time I was in the studio to see what everyone was hoping for and decided to make some recipes based on the 2017 goals. First up was "Eat Greens Everyday!".

Well today's smoothie bowl is DEFINITELY green and you get both fruit and veg out of it, plus whatever healthy toppings you want to add. I made the recipe and was getting full halfway through eating it, so it's enough for two almost.

Make Your Meal Even Healthier Tip:

There's nothing unhealthy about this recipe, but there can always be more good stuff added. Throw some coconut oil in there if you're feeling it, or blend some chia seeds right into the smoothie. Don't like kiwi? Try mango or more banana, or go with avocado slices if you're not feeling all the fruit. Just keep the greens as the base and you're golden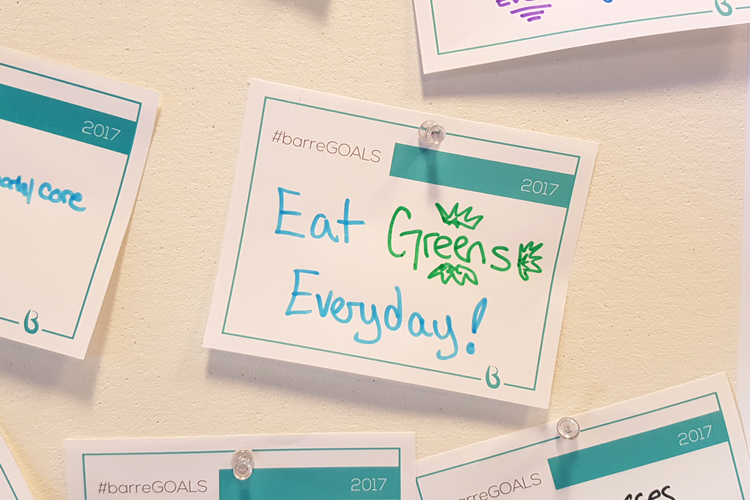 Click through for recipe!...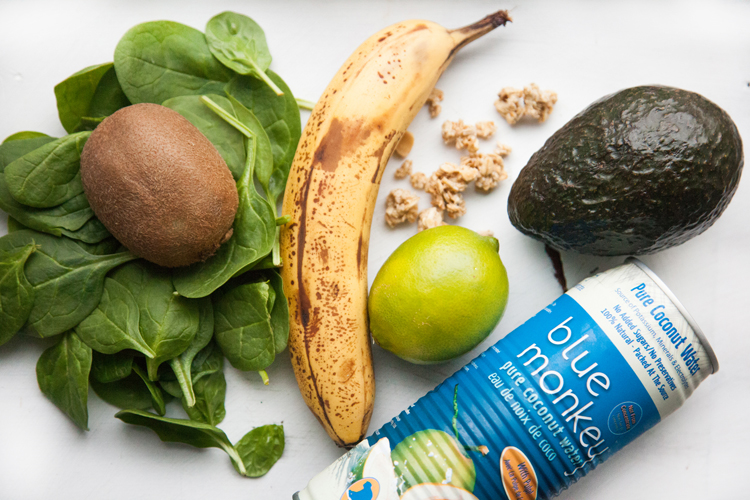 Serves 1-2

INGREDIENTS:
For Smoothie:
- 1/2 an avocado
- juice of 1 lime
- 2 or 3 slices of kiwi (from topping ingredients)
- 1/2 cup coconut water (more if too thick)
- 1 frozen banana (chopped makes blending easier)
- 1 tbsp of honey or maple syrup
- 3/4 tsp of matcha powder
- 1 or 2 large handfuls of spinach (or kale if you don't have spinach)
- 3 ice cubes

To Top:
- 1 kiwi - sliced thinly
- granola (about 1/2 cup, more if desired)
- hemp hearts
- chia seeds

INSTRUCTIONS:

Blend smoothie ingredients until all chunks are gone.
Pour into bowl.
Top with rest of ingredients.
Enjoy!




Let us know if you make this recipe by posting it on instagram or twitter and using the #LiveBarreLife hashtag! And if there are any specific meals, fruits, veggies, or meats, you'd like to see on the blog!

---

photos by: Christine McAvoy

---