It's "Tasty Tuesday", where every week we bring you new, fresh, local, healthy recipes and food tips. Find out what is in season, and what will keep you fuelled during and after your work outs!

Hello 2017! Hello New Year New You!
It's the start of the fitness challenge at Barre, so I'm starting you off with breakfast and delicious green (tea) matcha muffins. Super simple, no sugar, no dairy, no eggs, whole wheat? Yup. This recipe is a keeper.

Make Your Meal Even Healthier Tip:

I didn't add them in (I may have forgot) but you can totally add some fruit (blueberries or blackberries maybe) or some cacao nibs if you want a bit more of a kick!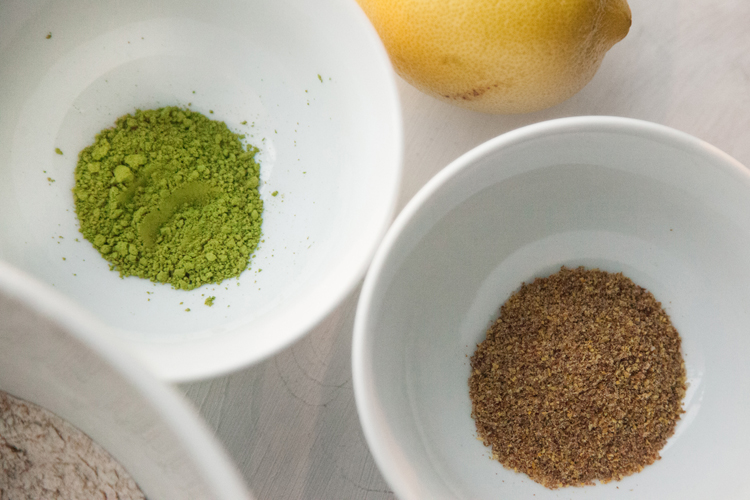 Click through for recipe!...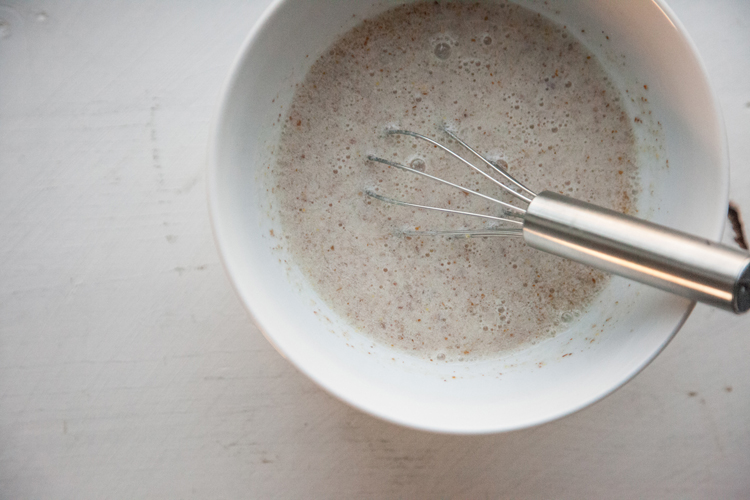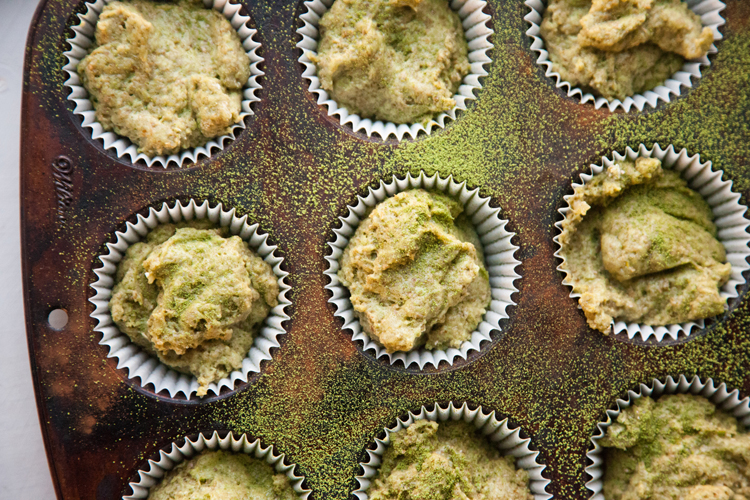 Serves 6

INGREDIENTS:

- 2/3 cup almond milk (or soy)
- 1 tablespoon ground flax
- 2 tablespoons lemon juice
- 1/2 teaspoon vanilla
- 1 3/4 cup whole wheat flour
- 2 teaspoons baking powder
- 1/4 teaspoon salt
- 1 1/2 teaspoons matcha
- 1/4 cup melted coconut oil
- 1/3 cup maple syrup
- half a ripe banana (mashed)
- fruit or cacao nibs optional

INSTRUCTIONS:

Preheat oven to 400.
In one mixing bowl, combine the almond milk, ground flax, vanilla and lemon juice. In a second mixing bowl, combine the flour, baking powder, salt and matcha (sift it all if you can to avoid chunks).

In a small pot, melt the coconut oil, then add the maple syrup and banana until smooth. Add this mixture to the wet ingredients (almond milk etc), and stir.

In approx half cup segments, slowly add the dry ingredients to the wet until JUST combined (add in any fruit, nut, or cacao nibs now and fold in). (You can also sprinkle some matcha on the top of the muffins at this point).

Spoon evenly between the cups and bake for 15-20 mins. Let cool. Should keep for a day or 2.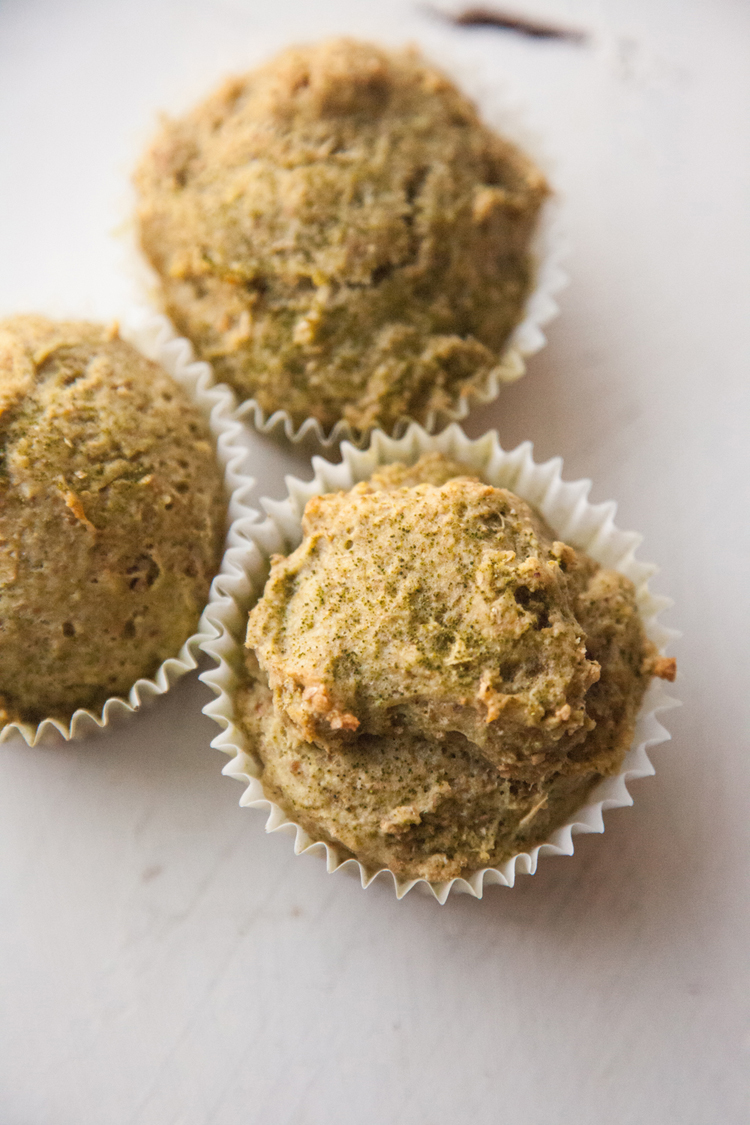 Let us know if you make this recipe by posting it on instagram or twitter and using the #LiveBarreLife hashtag! And if there are any specific meals, fruits, veggies, or meats, you'd like to see on the blog!

---

photos by: Christine McAvoy

---