It's "Tasty Tuesday", where every week we bring you new, fresh, local, healthy recipes and food tips. Find out what is in season, and what will keep you fuelled during and after your work outs!

Well 2016, is almost over, "FINALLY!" I'm sure some of you are saying. Between the drama of the year, and finally getting over the holiday festivities it's time to start fresh.

Speaking of fresh, I wanted to make sure everyone had a great, light and healthy appetizer to bring to their NYE parties or something you can make in the future for a dinner party year round.

The big bonus of this one, is that I used a lot of leftovers from the holiday meals, including a baguette that was starting to get a wee bit hard.

Have a safe and happy NYE, and we'll see you in 2017 for the New Year, New You Challenge!

Make Your Meal Even Healthier Tip:

Multigrain or whole wheat baguette is great for this dish, esp as the slices are so thin. Also, you can find yourself some great vegan nut cheese for this one, or skip it all together and toast the baguette slices with a bit of olive oil. The mushroom mixture is savoury enough to stand on its own.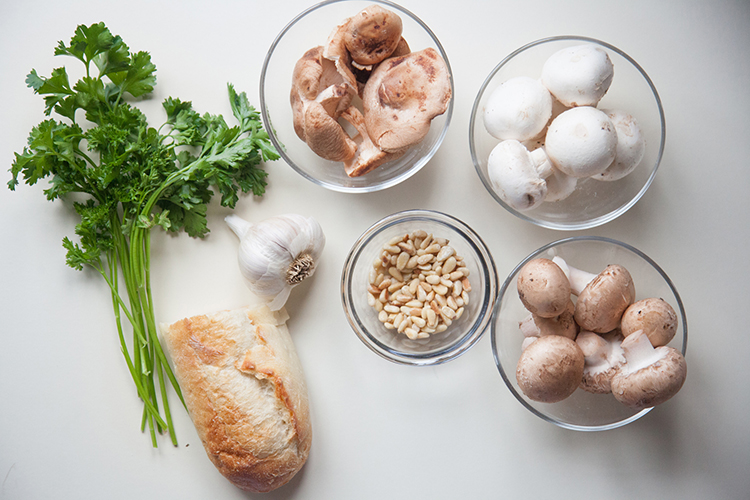 Click through for recipe!...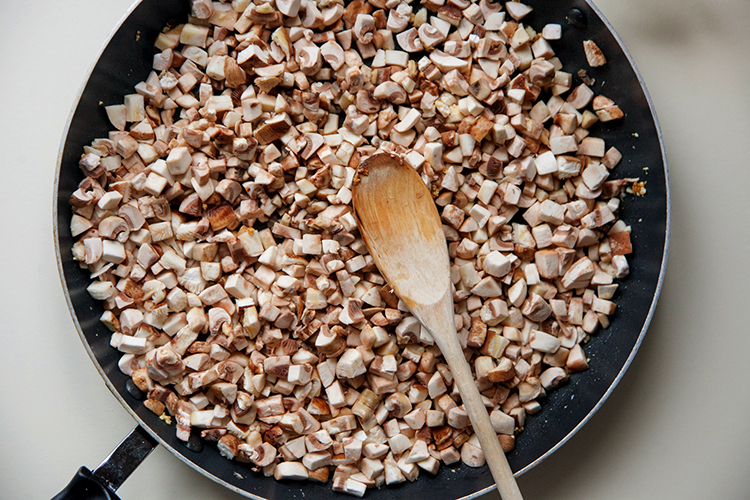 Serves approx. 4-6

INGREDIENTS:

- 8 shiitake mushrooms
- 8 white cremini mushrooms
- 8 brown button mushrooms
- 3 cloves garlic - minced
- 1 tbsp olive oil
- splash of white wine
- tbsp parsley
- salt & pepper
- 1 tbsp pine nuts
- baguette
- cheese -either goat or a vegan nut cheese resembling goat or ricotta


INSTRUCTIONS:

Preheat oven to 350F.

Cut baguette into thin slices and place on baking sheet.

Chop all mushrooms into small pieces. Heat olive oil in frying pan on medium heat, and add minced garlic, stirring until fragrant.

Add chopped mushrooms and stir to coat evenly. Cook down until all liquid released has evaporated.
Deglaze pan with a splash of dry white wine.

Add parsley and pine nuts, and sprinkle with a touch of salt and pepper (add more later if required).

Place baguette slices in oven and toast on both sides for a few minutes until warm but lightly browned.

Remove from oven and spread selected cheese in a thin layer on the slices and then top with the mushroom mixture.

Serve on a dish or individual plates! Be sure there are napkins as it might get a bit messy.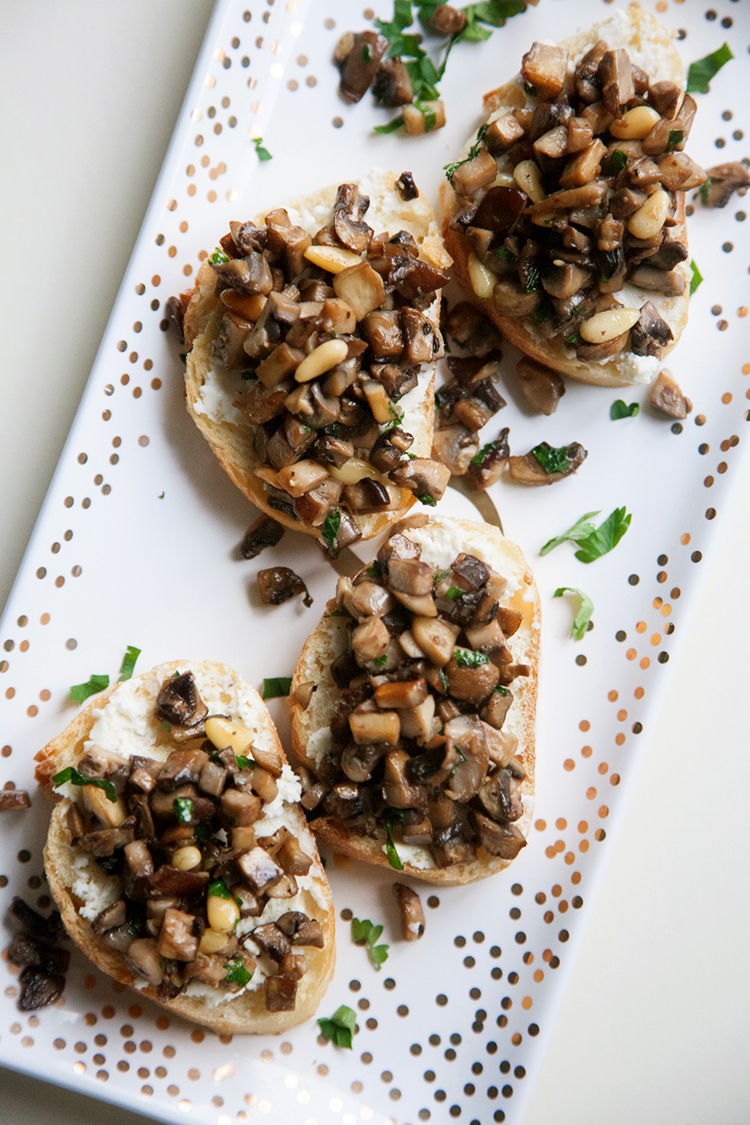 Let us know if you make this recipe by posting it on instagram or twitter and using the #LiveBarreLife hashtag! And if there are any specific meals, fruits, veggies, or meats, you'd like to see on the blog!

---

photos by: Christine McAvoy

---