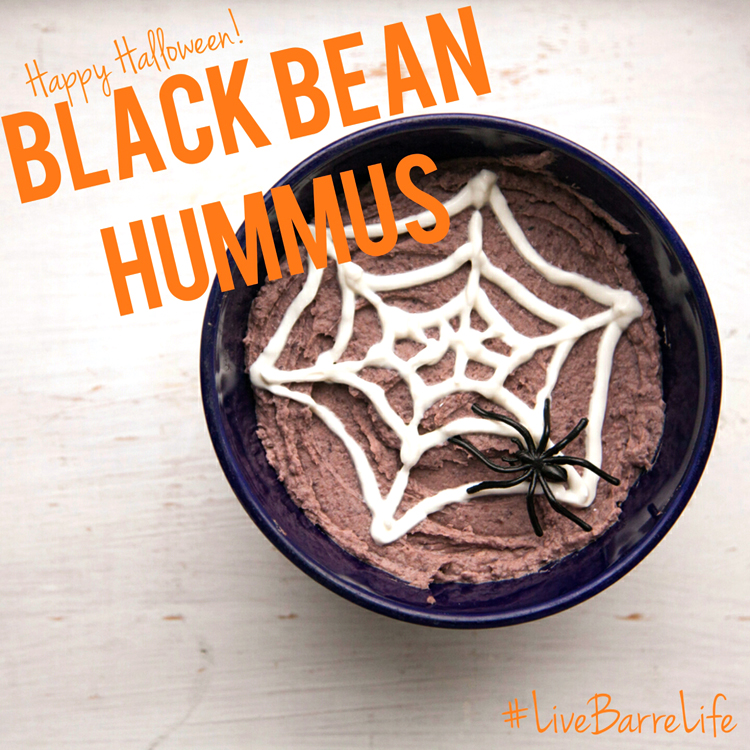 It's "Tasty Tuesday", where every week we bring you new, fresh, local, healthy recipes and food tips. Find out what is in season, and what will keep you fuelled during and after your work outs!

Happy Halloween! Well, almost! I wanted to find a healthy party snack that was tasty but spooky, and the internet delivered this idea! Make yourself some black bean hummus with it's own spider and web and it's sure to be a hit at your halloween party.

Make Your Meal Even Healthier Tip:

Throw some good stuff into the blender while you make this dip. Maybe some protein powder or hemp hearts!



Click through for recipe!...


Serves 4-8

INGREDIENTS:

- 2-4 cloves of garlic (depending on how you like it!)
- 1 can of organic black beans
- 1 tbsp of tahini
- juice of half a lime
- 1/2 teaspoon of cumin
- 1/4 teaspoon of ground coriander
- 1/4 teaspoon of salt (start with less, taste, add as needed)
- soy yogurt, sour cream or tahini for decorating
- dip-ables! - rice crackers and veggies of your choosing

INSTRUCTIONS:

Blend half of the beans in a food processor or blender. Add the garlic and continue to blend, then the rest of the beans and the spices & lime juice.

You may need to add some water to get the consistency right, just be careful/go slow.

When fully blended, transfer to serving dish and smooth down the top.
Using a piping bag (or a baggie with the corner cut), draw the spiderweb pattern on top of the dip with your chosen white topping.
Serve with rice crackers, and/or vegetables. And if you have a plastic spider on hand, put one in there too!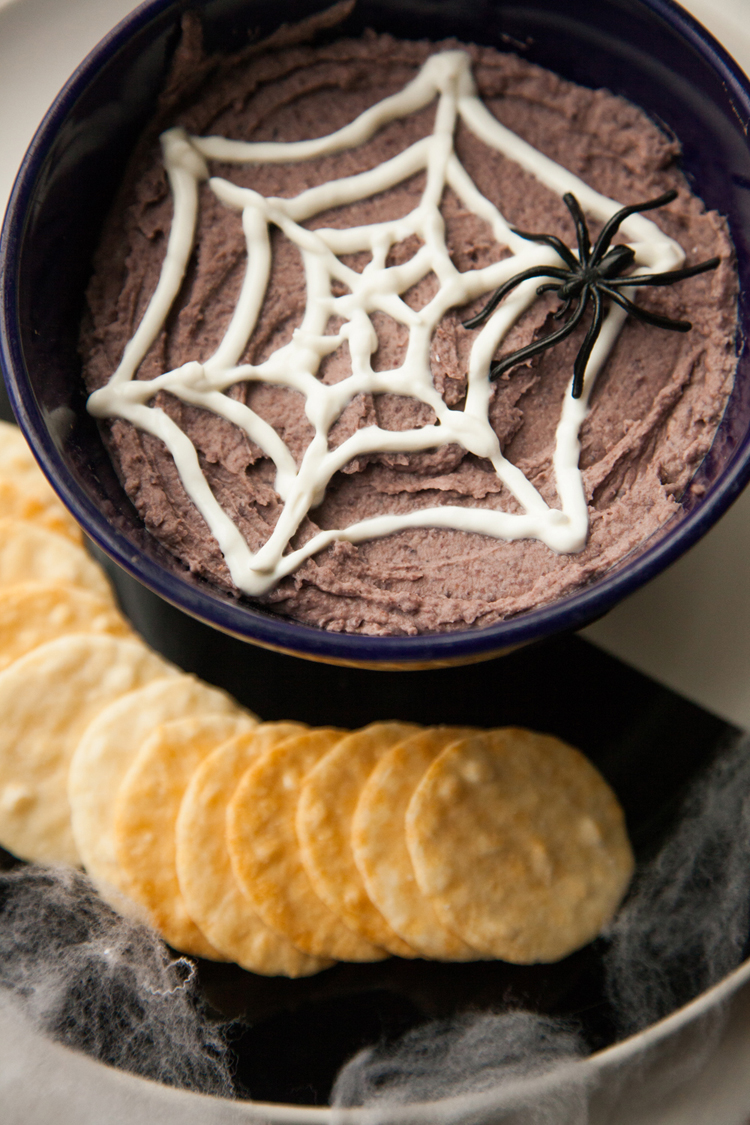 Let us know if you make this recipe by posting it on instagram or twitter and using the #LiveBarreLife hashtag! And if there are any specific meals, fruits, veggies, or meats, you'd like to see on the blog!

---

photos by: Christine McAvoy

---