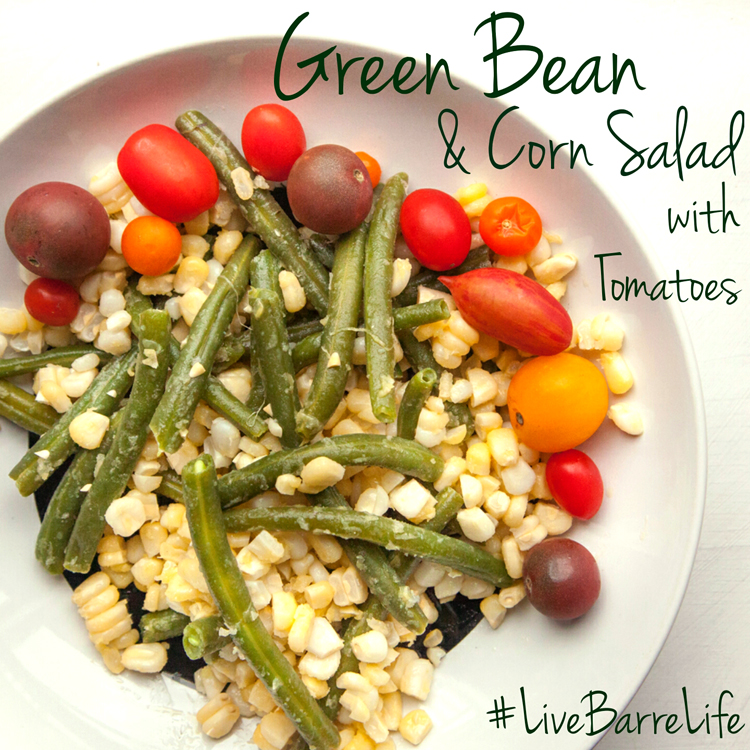 It's "Tasty Tuesday", where every week we bring you new, fresh, local, healthy recipes and food tips. Find out what is in season, and what will keep you fuelled during and after your work outs!

This is almost one of those 'look around your kitchen and what vegetables do you have to work with' type dishes. Except I nabbed all of my ingredients from the farmers market for super cheap and obvious freshness. It's a light salad that you can eat on your own or use as a side dish.

Make Your Meal Even Healthier Tip:

You can see the full recipe on how to make corn on the bbq HERE, but if you made that last week, you might just have leftover corn in the freezer like I do. If you're going to go through the trouble of shucking & soaking the corn and cooking it, might as well do a ton at a time and put some in the freezer for the future. I'm excited to make corn chowder in the middle of the winter with corn I know was local and fresh!

Click through for recipe!...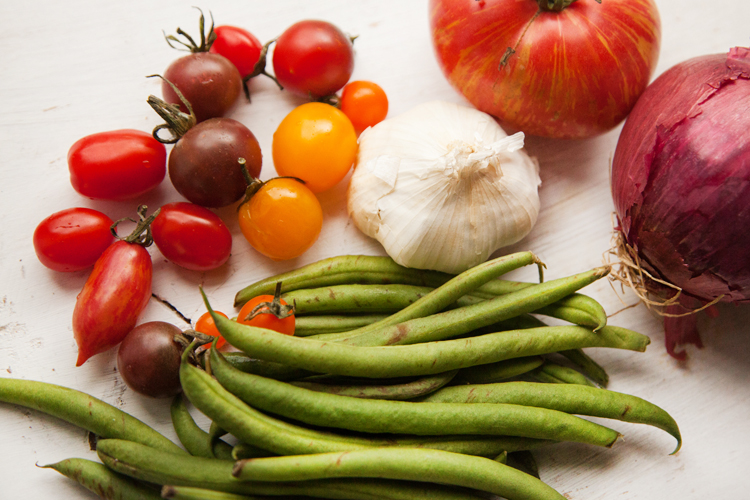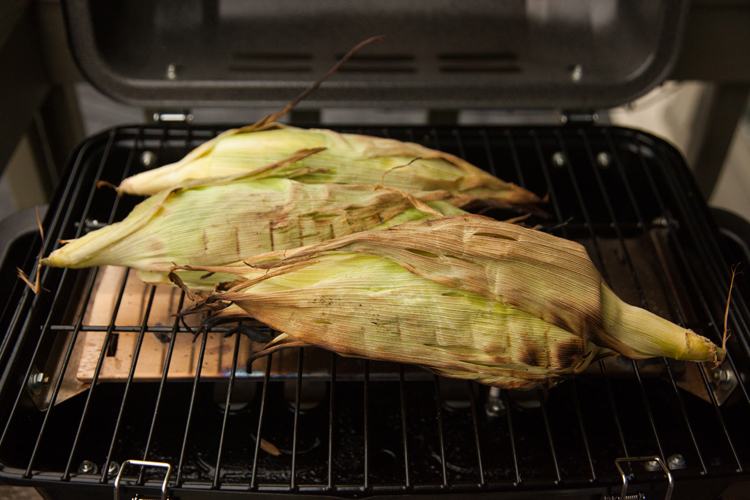 Serves 1 to 2

INGREDIENTS:

- 2-3 ears of BBQ'd/cooked corn (depending on the size)
- baby heirloom tomatoes, maybe one large for slices, depends what you like best
- green beans, approx 2 hand fulls (snap the ends off)
- 3 cloves of garlic - minced
- 2-3 tbsp of olive oil
- half a small red onion - chopped finely
INSTRUCTIONS:

Cook corn on BBQ as directed in this recipe. Or reheat corn from freezer.
Blanche green beans in a pot of boiling water for approx. 5-7 mins. (You can test and see if they are the desired consistency after 5 minutes).

Drain the beans and place in large bowl, adding the corn, as well as two tbsp of olive oil, and the minced garlic (you can add more garlic if that's the flavour you'd like to highlight).

Mix together (I used clean hands to do this) and then either place in fridge, covered, if you're prepping ahead of time, or let stand at room temp covered for at least 15 minutes.

When ready to serve, add one more tbsp of olive oil, the chopped onion, and mix. Top with your desired amount of tomatoes.

Salt & pepper to taste.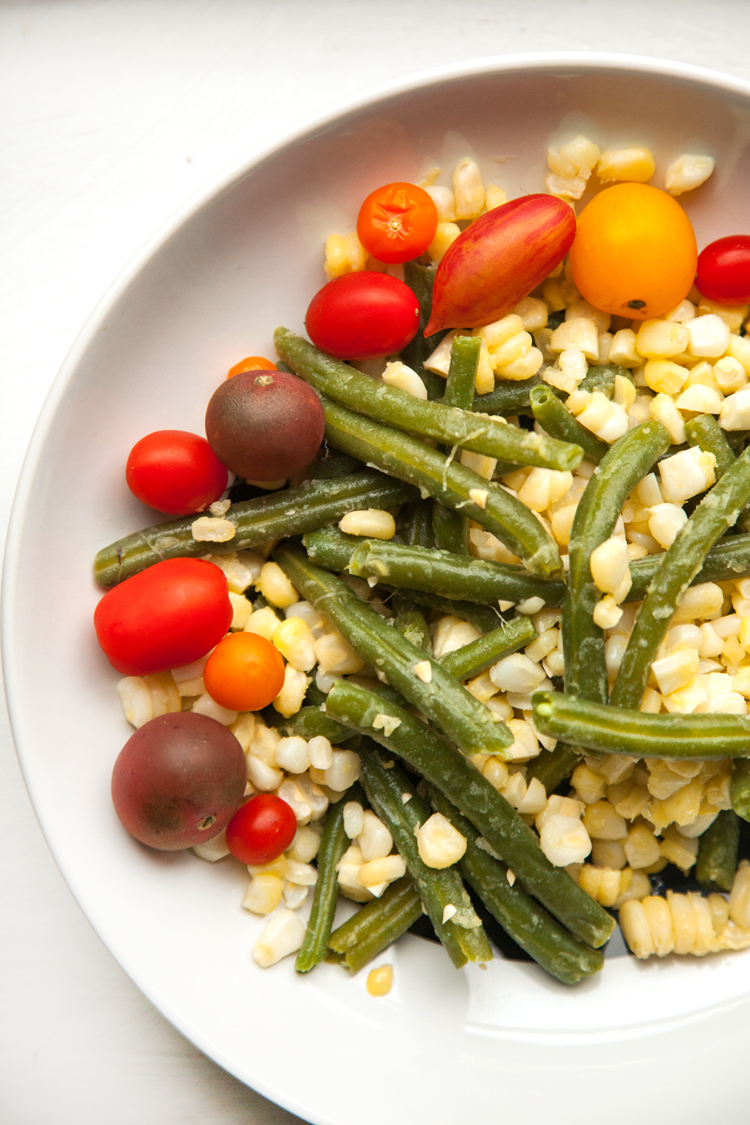 Let us know if you make this recipe by posting it on instagram or twitter and using the #LiveBarreLife hashtag! And if there are any specific meals, fruits, veggies, or meats, you'd like to see on the blog!

---

photos by: Christine McAvoy

---