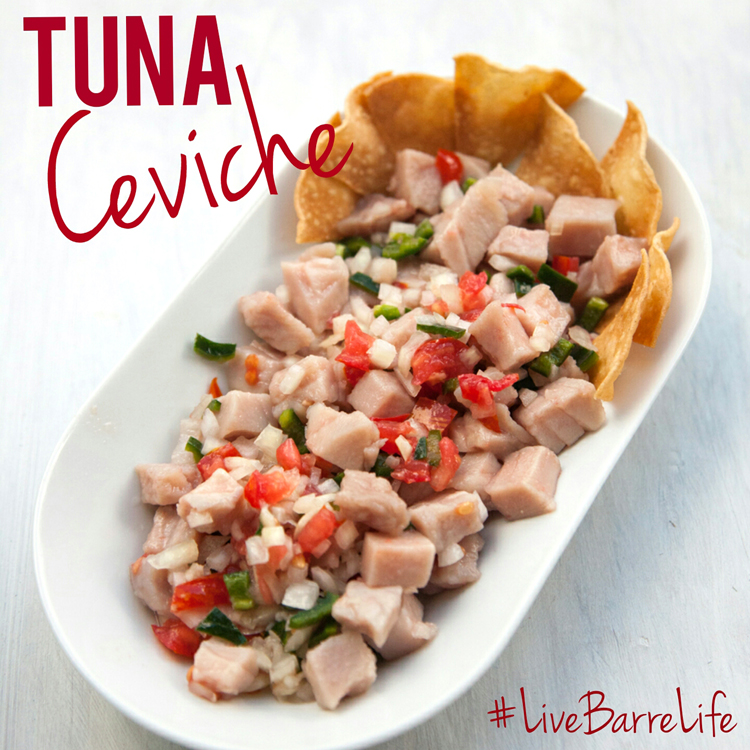 It's "Tasty Tuesday", where every week we bring you new, fresh, local, healthy recipes and food tips. Find out what is in season, and what will keep you fuelled during and after your work outs!

Yay! Albacore Tuna is in season and that mean fish for dinner! Or lunch, depending on what you do with this ceviche recipe! It's bright and colourful and not to mention tasty, and pretty easy to make so don't get too scared. You can find basically everything you need to put into the dish at the farmers market, except maybe the citrus, so get out there this week and get some fresh fish and veg!
I nabbed this recipe from the BC Farmer's Market page, and made some adjustments/suggestions/substitutions.

Make Your Meal Even Healthier Tip:

You can either serve this dish on a bed of spinach, or in dishes and have tortilla chips to scoop. And because it's so easy to do, and way healthier (esp. the sodium) you should make your own chips at home. Instructions below if that's the route you're going to take. Oh, and PS you can take veggies out of this and put other ones in if that's what you prefer. Don't like green pepper? Go for avocado. Jalapeno is too spicy for you? Skip it!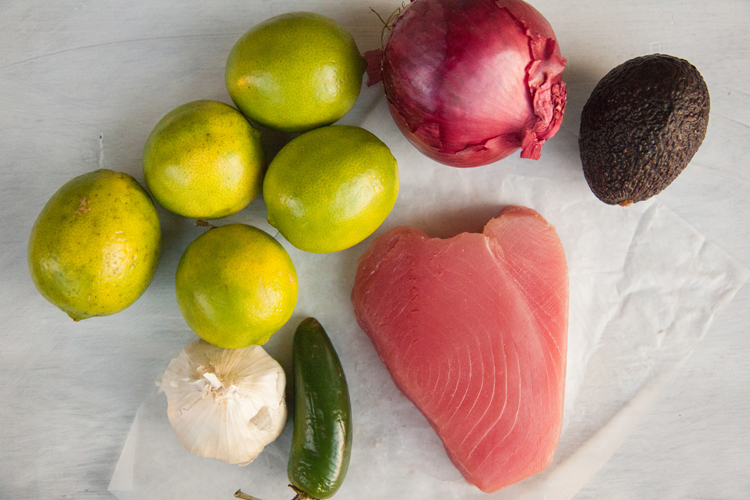 Click through for recipe!...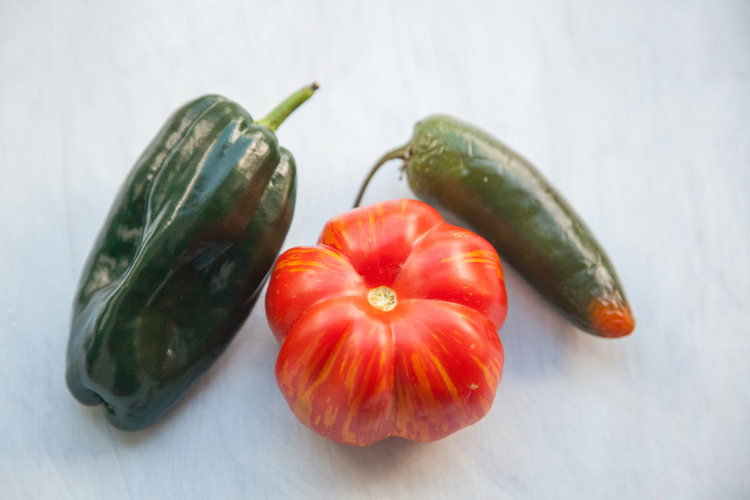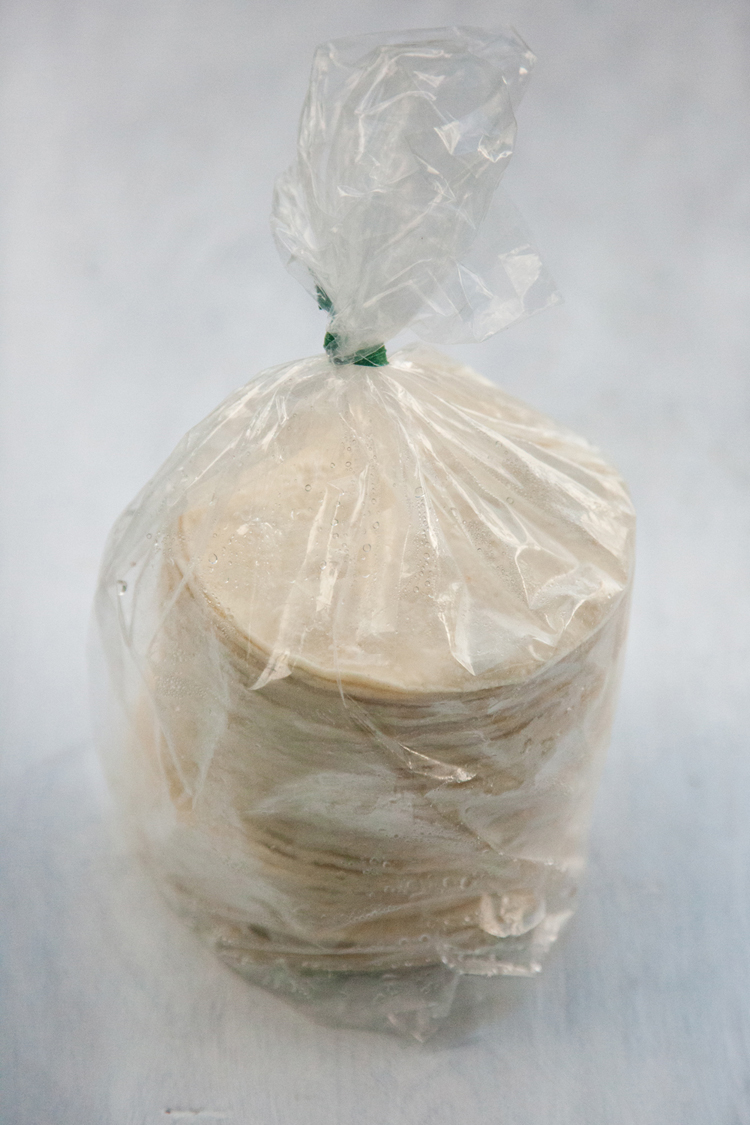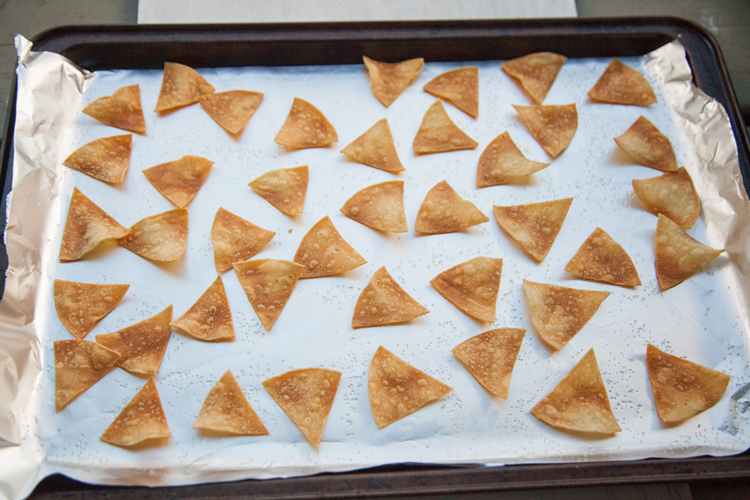 Serves 2-4 (2 full sized portions or 4 sides)

INGREDIENTS:
CEVICHE:

-1 pound diced tuna loin
- 5-6 limes or half lemon, half lime, enough to cover fish
- 1 cup onion
- 1 cup fresh diced tomato
- 1 cup sweet green pepper, finely chopped
- 2 cloves fresh garlic, minced
- small avocado (optional)
- 1 (or 2) jalapeno peppers, seeded and minced
- baby spinach for serving (optional)
- 1/2 tsp oregano
- 1/4 tsp salt and pepper
- 1 dash Tabasco sauce

TORTILLA CHIPS: (optional)

- corn torillas (freshly made, many health food stores will have them, I got mine at Greens)
- olive oil
- salt/fine grain sea salt


INSTRUCTIONS:

CEVICHE:
Cover the diced fish with fresh citrus juice and refrigerate overnight. Stir the fish/citrus once or twice to make sure the fish is covered. (This is how you 'cook' the tuna.)
Pour off excess juice leaving the fish moist.

Add all the remaining ingredients, except the avocado and refrigerate a few hours.
If you choose to add the avocado, add it right before serving.

Place ceviche either on top of spinach, if that is what you desire, or into bowls with fresh tortilla chips on the side.

TORTILLA CHIPS:

Preheat oven to 350°F.

On a cutting board, oil and stack each tortilla on top of each other, making sure to get the edges as well.

Once you've oiled your desired amount (I did 8 at a time, so as not to waste them), cut the tortillas in the stack directly across the middle, and then into two sets of wedges so you have the chip shape.

Place tin foil on a baking sheet and lightly oil. Then spread the tortilla pieces out evenly, and finally, sprinkle lightly with salt.

Bake for approx 10 mins, rotating the pan half way. Once the tortillas are browned they're done.
Remove from the oven and let cool on the tray. If they are crisp after cooling slightly you're good to go, if not, put them back in for a minute, being careful not to burn them. (They will stiffen as they cool).

Let cool completely, and put leftovers in an airtight baggie. They'll go stale quickly, so be sure to eat them asap!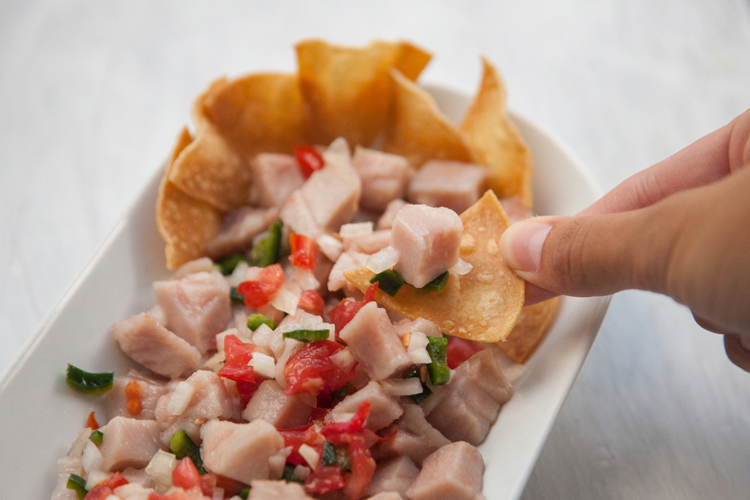 Let us know if you make this recipe by posting it on instagram or twitter and using the #LiveBarreLife hashtag! And if there are any specific meals, fruits, veggies, or meats, you'd like to see on the blog!

---

photos by: Christine McAvoy

---