It's "Tasty Tuesday", where every week we bring you new, fresh, local, healthy recipes and food tips. Find out what is in season, and what will keep you fuelled during and after your work outs!

It's prime time at the markets these days, between the early summer fruits still kicking around, and the late summer harvest starting to roll in, you can have fresh local veggies every day.

I decided I wanted to make something with raspberries (and freeze a bunch of them for the winter too), and that I needed to make some portable breakfast foods to take on road trips, to the beach, or just on the go. I went searching and found these awesome muffins from Cookie + Kate, but removed the sugar option to make them as healthy as possible, and they turned out great!

Make Your Meal Even Healthier Tip:

We've already eliminated the added sugar (so now the muffins are sugar-free!), but if you want to make them gluten free, try an alternative flour, and if you're looking for vegan muffins, go for flax eggs and vegan yogurt. They might not rise as much with the alterations so be wary/accurate with the measurements and substitutions. Also, hot tip: freeze some if you can't eat them all (or share them, like I did).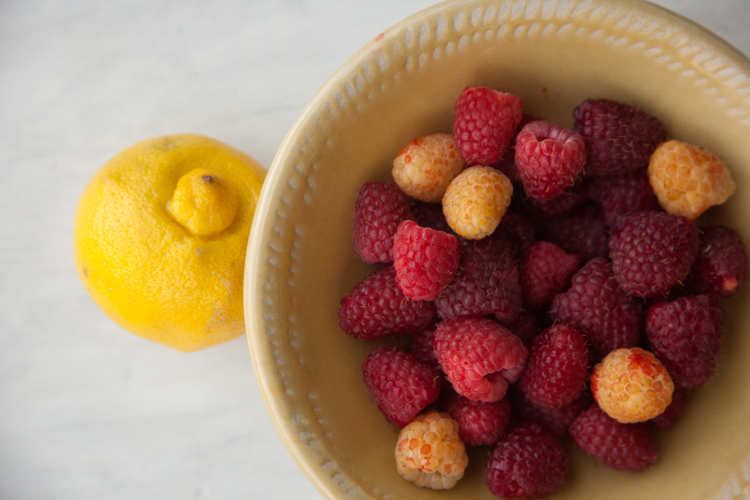 Click through for recipe!...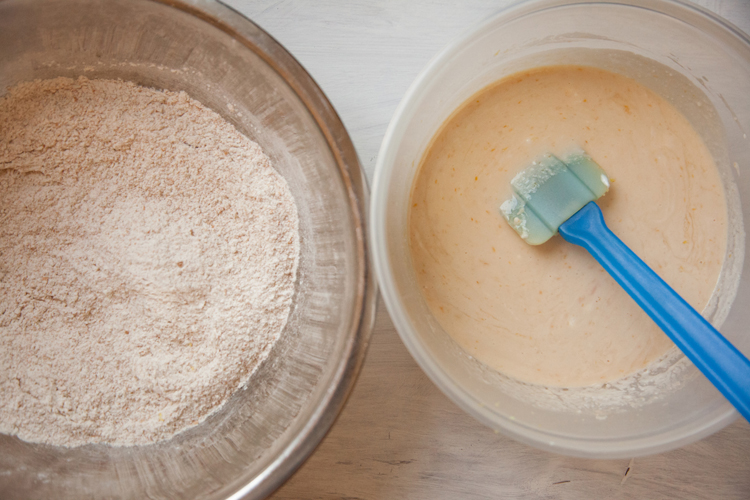 Makes 12 muffins.

INGREDIENTS:

- 1 and 3/4 cups whole wheat flour
- 1 teaspoon baking powder
- 1/2 teaspoon baking soda
- 1/4 teaspoon salt
- 1/2 cup melted coconut oil - melted lightly
- 1/2 cup honey or maple syrup
- 2 eggs - room temp
- 1 cup plain Greek yogurt
- 2 tsps vanilla extract
- Zest of 1 lemon
- 1 to 1.5 cups of raspberries (depending on their size) - fresh or frozen


INSTRUCTIONS:

Preheat oven to 350.

Grease or line muffin pan with cups.

Combine the flour, baking powder and soda, and salt in a large mixing bowl and whisk together.

In a separate mixing bowl, combine coconut oil with the honey or maple syrup, and beat together. Add the eggs, and then the yogurt, lemon zest and vanilla, beating well after each addition.

Pour the wet ingredients in with the dry, and stir until just combined. Fold in the raspberries.

Divide evenly between the cups and bake for 22 to 24 minutes.
The muffins are ready when the tops are golden brown. They will keep at room temp for 2 days (5 in the fridge)...if you can resist eating them all or sharing them!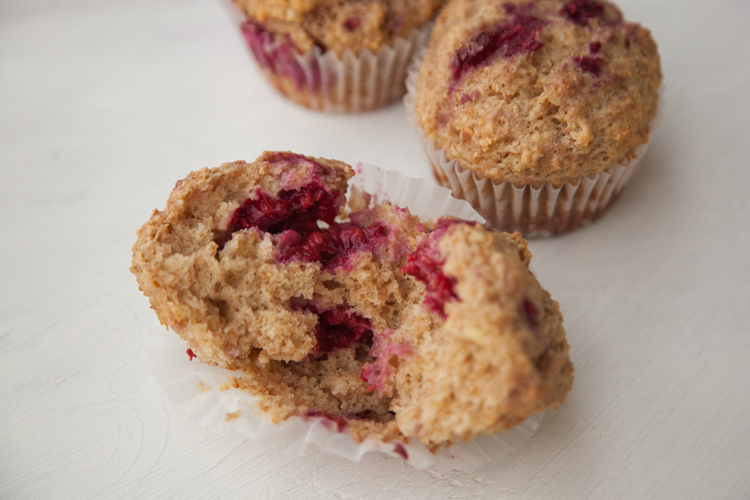 Let us know if you make this recipe by posting it on instagram or twitter and using the #LiveBarreLife hashtag! And if there are any specific meals, fruits, veggies, or meats, you'd like to see on the blog!

---

photos by: Christine McAvoy

---