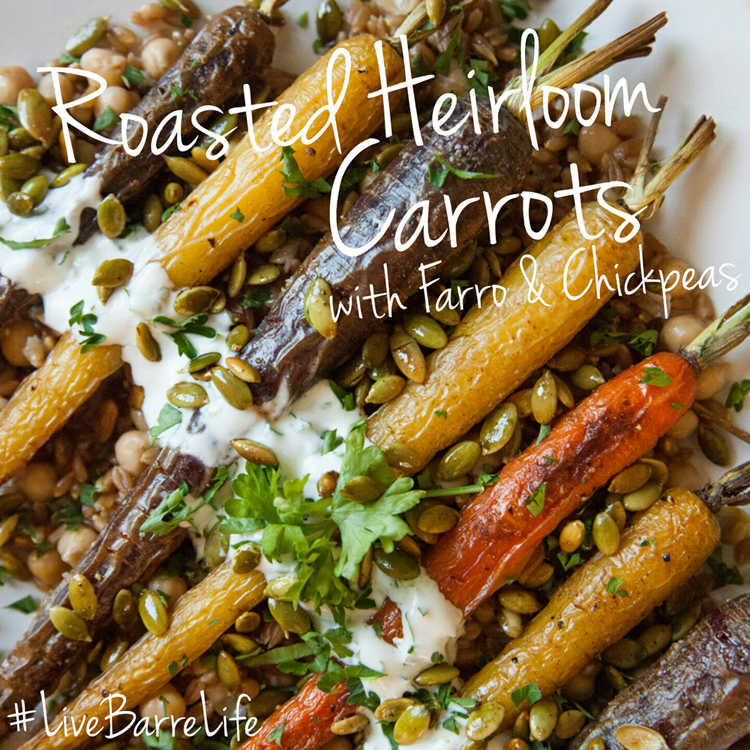 It's "Tasty Tuesday", where every week we bring you new, fresh, local, healthy recipes and food tips. Find out what is in season, and what will keep you fuelled during and after your work outs!

I found these gorgeous rainbow heirloom carrots at the farmers market the other day and knew I wanted to do something cool with them. So I scoured the internet looking for just the right recipe, and found it on Cookie & Kate. I did some adjustments, making a smaller portion size, and present it now for you!

Make Your Meal Even Healthier Tip:

Eliminate the crème fraîche to make it vegan (you can make a tahini type sauce or use vegan sour cream with some lemon and garlic).

Farro is a grain I've never worked with before but it turned out to be really tasty! There are some Canadian growers (I bought GRAIN's farro, which comes from Etzikom, AB), and it's also called Emmer if you're having trouble finding it!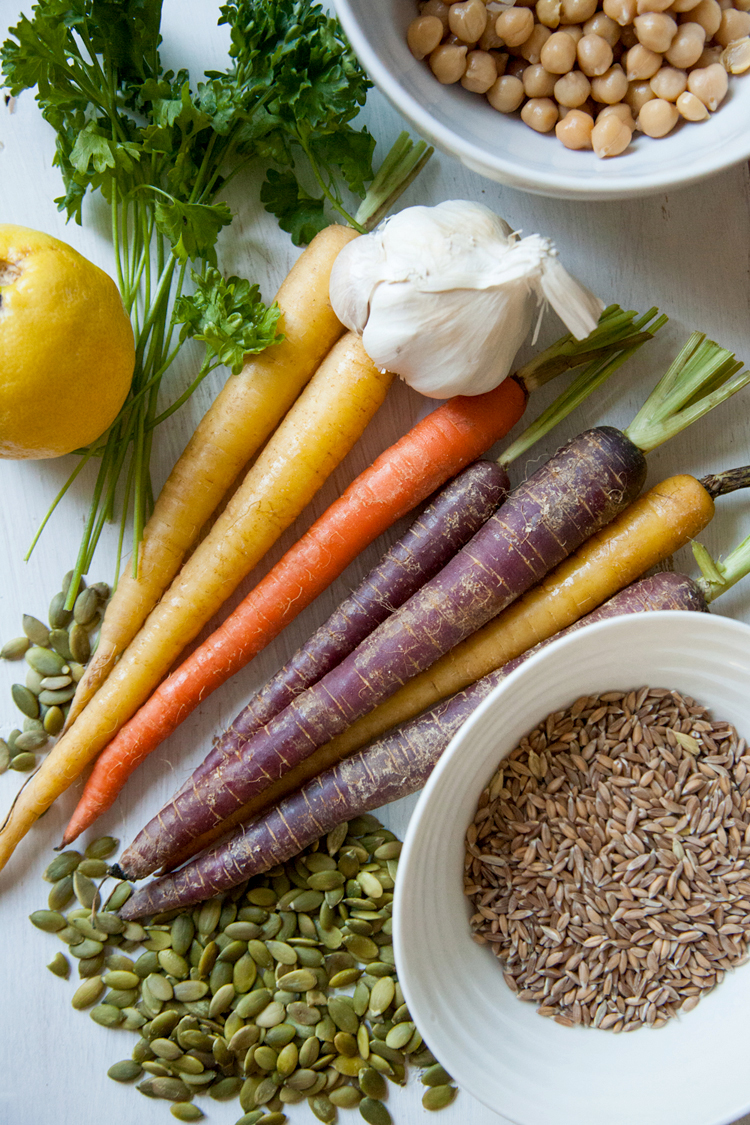 Click through for recipe!...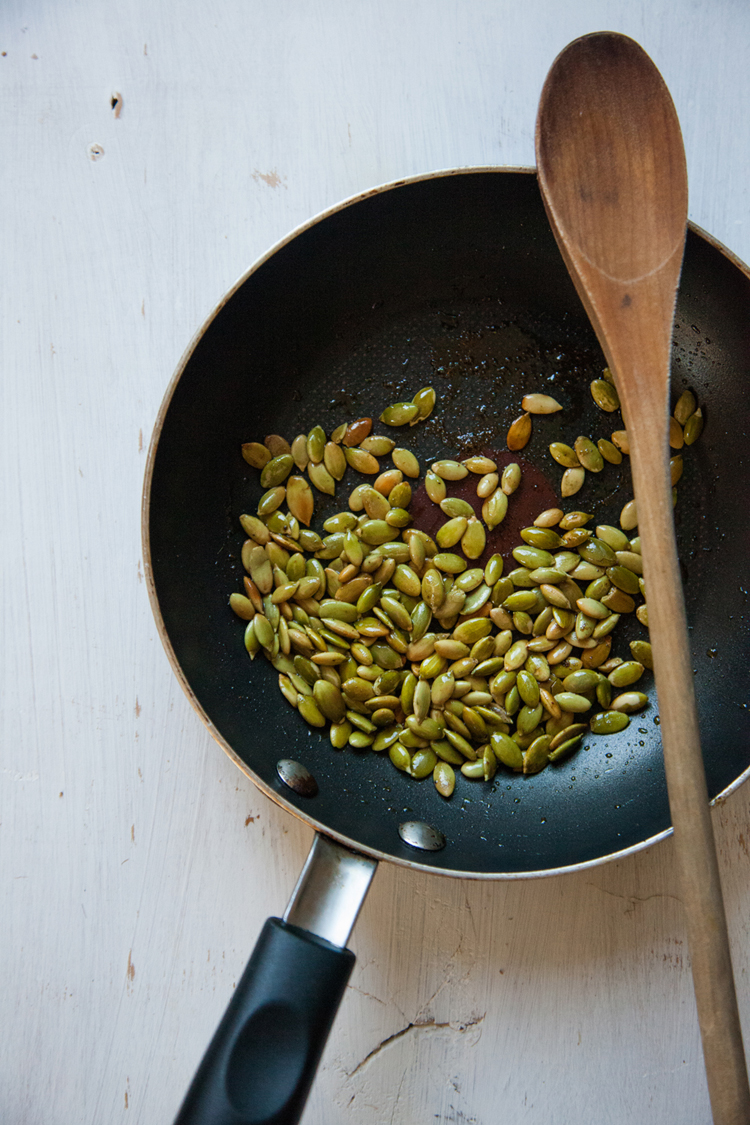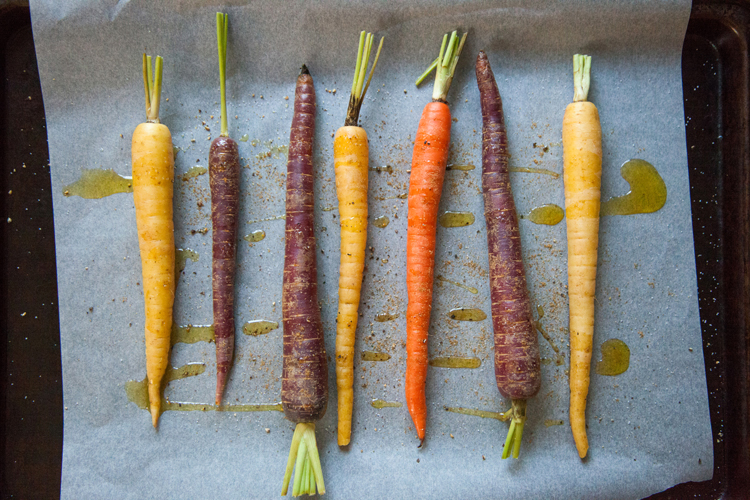 Serves 2-4 (2 mains, or 4 sides) - can be doubled!

INGREDIENTS:

Farro & Chickpeas
- 1/2 cup dried farro
- 1/2 teaspoon olive oil
- 1/2 teaspoon lemon juice
- 1 clove garlic minced
- 1/4 teaspoon salt
- 1/2 can chickpeas

Roasted Carrots

- 1/2 pound slender heirloom carrots
- 1/2 tablespoon olive oil
- pinch ground cumin
- Salt and pepper

Spiced Pepitas

- 3 tablespoons pepitas (green pumpkin seeds)
- 1/4 teaspoon olive oil
- Pinch of cumin
- Pinch of chili powder
- Pinch of salt

OPTIONAL: Herbed Crème Fraîche

- 1/2 cup crème fraîche
- 2 tbsp chopped fresh parsley
- 1 tsp water
- Salt and pepper
- 1 tbsp chopped fresh parsley for garnish


INSTRUCTIONS:

Preheat oven to 425

FARRO: Follow the package instructions but the best bet is 1 part farro to 4 parts water - and it will boil down for about 45mins to an hour depending on how much you make.
Once finished add lemon, garlic, and spices, then fold in the chickpeas and combine. Set aside.

CARROTS: Scrub the carrots clean and dry them off (leaving the skin on). Line a baking sheet with parchment paper and space the carrots out. Drizzle with the olive oil and sprinkle with the spices. Roll around until coated. Put in oven for 20-30 mins depending on the size of the carrots (you may have to take some out before the others, like I did). When you can easily pierce the carrot by the stem with a fork, it's done.

SPICED PEPITAS: In a small skillet on medium, heat the olive oil and then add the pepitas, and spices. Tossing to coat and toasting until the edges brown (they will start to pop, be careful!).

(OPTIONAL) HERBED CRÈME FRAÎCHE: Add Crème Fraîche to a small bowl, add in chopped parsley, water, salt & pepper and stir until combined.

TO PLATE: On a serving dish, lay down the farro and chickpea mixture, then place carrots on top. Sprinkle the extra parsley for garnish, as well as the spiced pepitas, and finally drizzled the (optional) creme fraiche.

NOTE: I had leftovers, so I chopped the carrots and folded them into the mixture to have for the next day in a convenient form.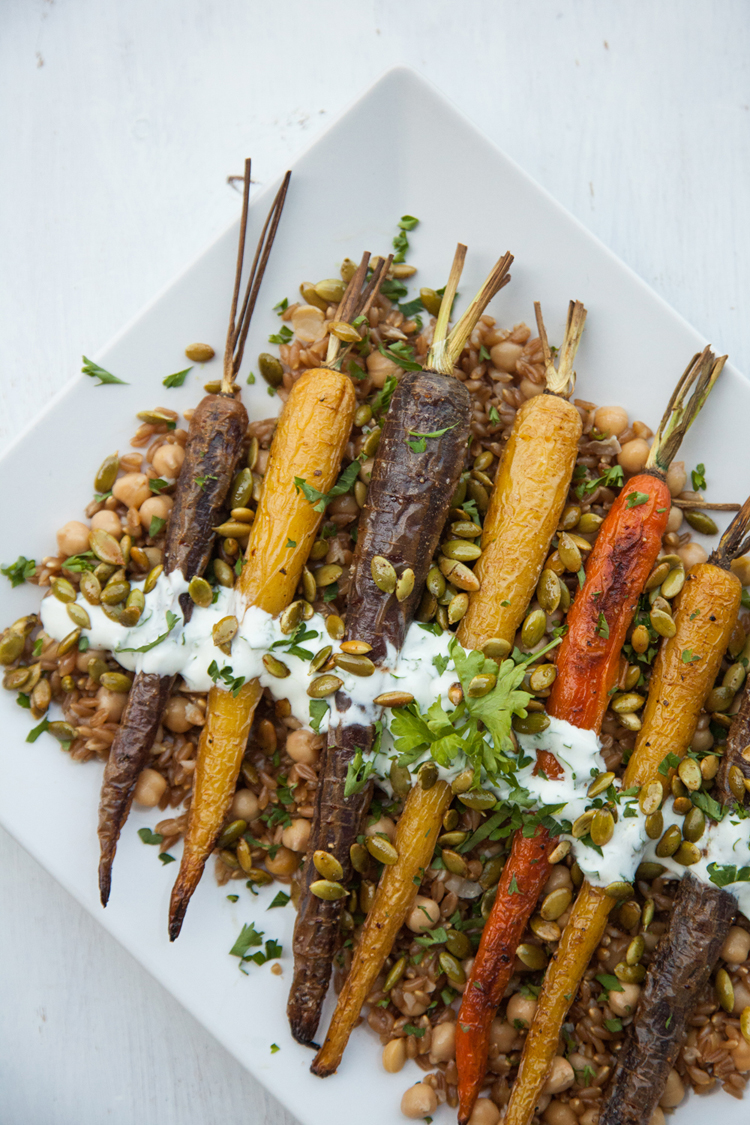 Let us know if you make this recipe by posting it on instagram or twitter and using the #LiveBarreLife hashtag! And if there are any specific meals, fruits, veggies, or meats, you'd like to see on the blog!

---

photos by: Christine McAvoy

---