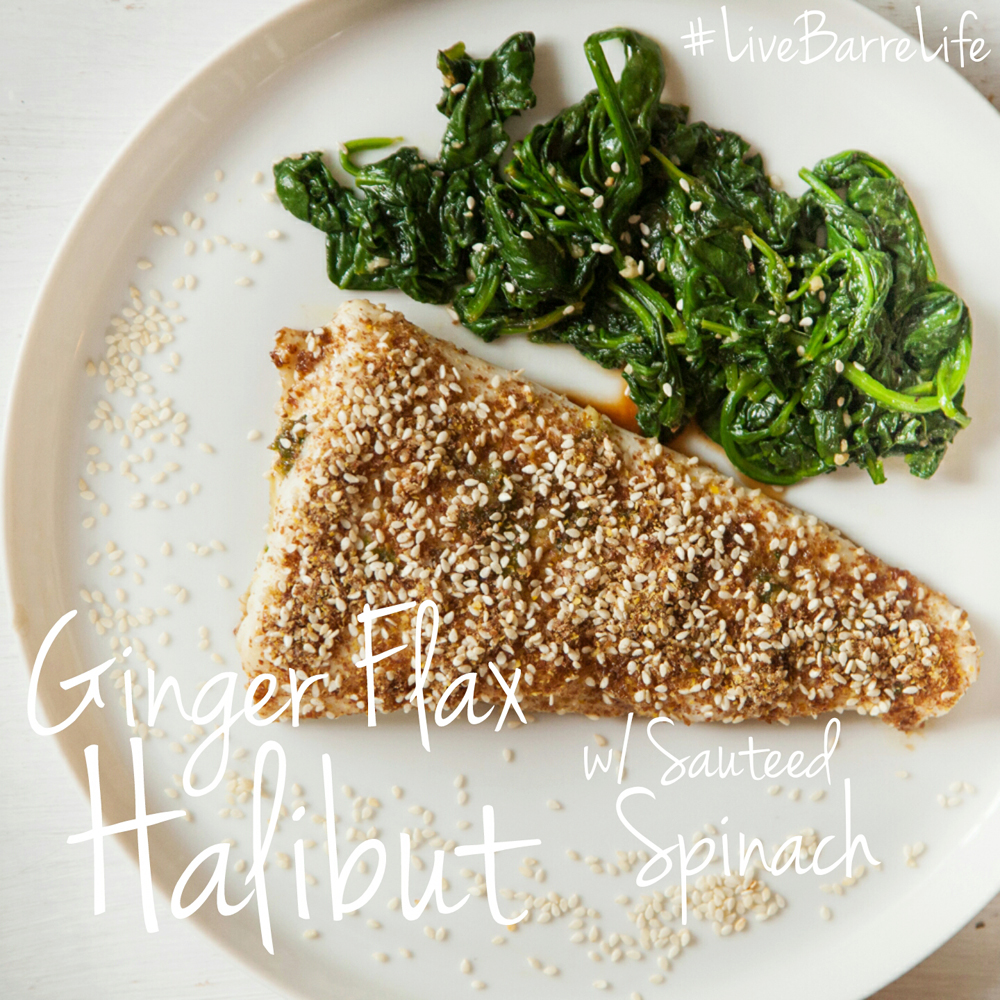 It's "Tasty Tuesday", where every week we bring you new, fresh, local, healthy recipes and food tips. Find out what is in season, and what will keep you fuelled during and after your work outs!

I'm eating this right now as I type and let me tell you, it's definitely Tasty Tuesday over here! I borrowed this recipe from Nourished.ca (which has tons of great ideas for meals!) and made it for one person, but it's super easy to double, triple etc.


Make Your Meal Even Healthier Tip:

If you're seeing this outside of Halibut season, it would go great with most white fish, but right now is the time for fresh halibut and it's a great treat. You should be able to pick some up at most farmers markets right now, as well as a good chunk of the rest of the fresh ingredients also needed. Eat local my friends!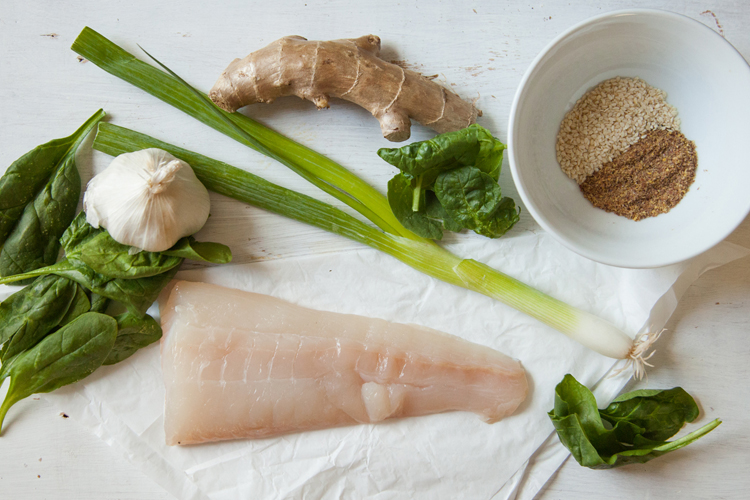 Click through for recipe!...




Serves 1 (can be double etc)

INGREDIENTS:

- 1 filet of halibut
- 2 1/2 teaspoons olive oil, divided
- 1-inch piece fresh ginger, peeled and finely chopped
- 3 pieces of green onion, chopped
- 2 cloves garlic, crushed
- 1 additional clove of garlic
- 1 teaspoon sesame oil
- 1 tablespoons reduced-sodium soy sauce
- 1 tablespoons rice wine vinegar
- 1 tablespoons ground flaxseeds
- 1 tablespoons sesame seeds
- 1 pound fresh spinach leaves
- salt & pepper
- fresh lemon juice

INSTRUCTIONS:
FISH:
Preheat oven to 425°F.
In fish fillet, cut a horizontal slit along one edge to form a pocket. (use a sharp knife - also a thicker filet makes this easier to do)
Heat 1 teaspoon of the olive oil in a small skillet; add green onions, ginger, and garlic and sauté over medium heat until soft.
Fill halibut pocket with 1/4 of the ginger-garlic mixture.
Place stuffed fillet in a 9×13-inch baking dish.

Wipe out the skillet and add remaining 1/2 tablespoon olive oil and sesame oil; place over medium heat. Add soy sauce and vinegar; cook for 1 minute. Drizzle over fish.

In a small bowl, mix ground flaxseeds and sesame seeds; sprinkle over fillets.
Bake for 10–15 minutes or until fish is flaky and cooked through.
Serve with spinach.

SPINACH:
Rinse and throughly dry spinach.

In a LARGE pot, on medium heat 1 tsp of olive oil, and add 1 crushed clove of garlic until soft (but not brown).
Add ALL of the spinach, and some salt and pepper and stir with wooden spoon until coated.

Cover pot with a lid and let steam for 2 minutes, then take lid off and cook on high for another minute until all the spinach is wilted.

Plate and squeeze some fresh lemon juice over top of spinach.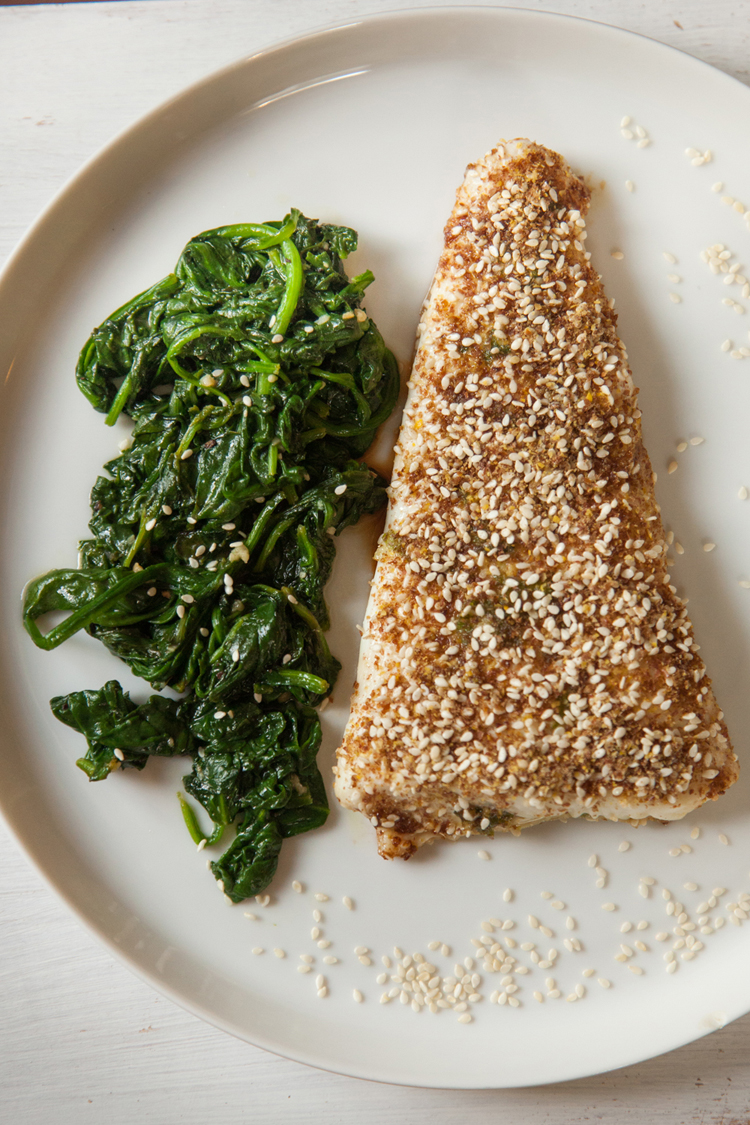 Let us know if you make this recipe by posting it on instagram or twitter and using the #LiveBarreLife hashtag! And if there are any specific meals, fruits, veggies, or meats, you'd like to see on the blog!

---

photos by: Christine McAvoy

---