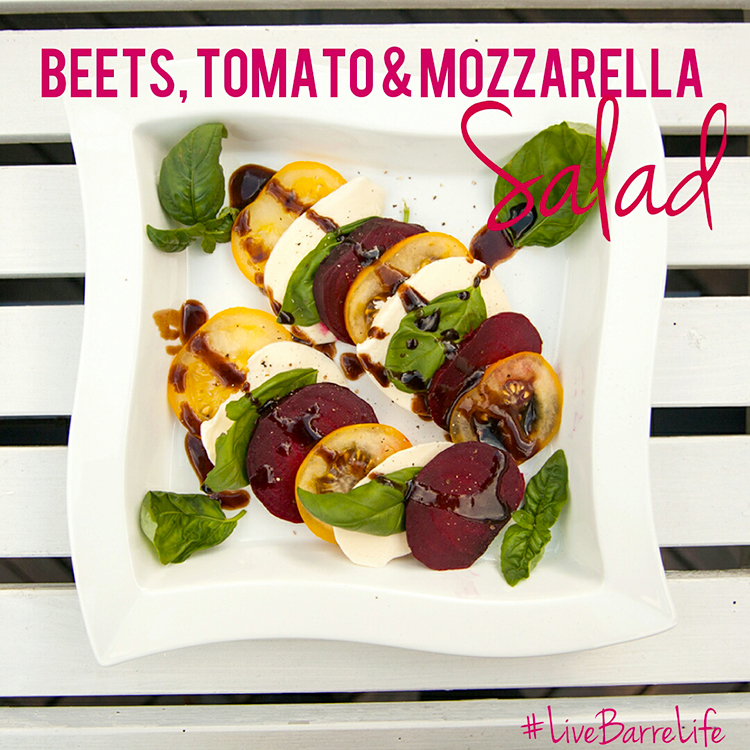 It's "Tasty Thursday", where every week we bring you new, fresh, local, healthy recipes and food tips. Find out what is in season, and what will keep you fuelled during and after your work outs!

Busy week, and sorry for the delay, but hello from Ontario! I'm here for the next two weeks, but am not going to neglect some healthy eating!

Summer is being wonky, weather wise, out here, but the produce is coming in still. So I thought this colourful salad was the way to go. There is a restaurant in Toronto that does this salad (and wonderful pizza) and I was craving it. Excellent if you're eating out on a deck, or at a bbq, or even for a quick lunch!

Make Your Meal Even Healthier Tip:

Make sure to find nice, FRESH, mozzarella - it's usually in the deli section at the grocery store. Or seek out some vegan cheese - specifically some nut cheese, maybe a nice goat cheese crumble. Do what suits you best, but this recipe is chock full of goodness.
Oh! And if/when you can find golden beets, you can switch the whole thing up and use red tomatoes or heirlooms.




Click through for recipe!...

***PRO TIP: Wear gloves when handling (peeling and chopping) beets!***
(Thanks to my mom for taking this one of my beet-stained hands below)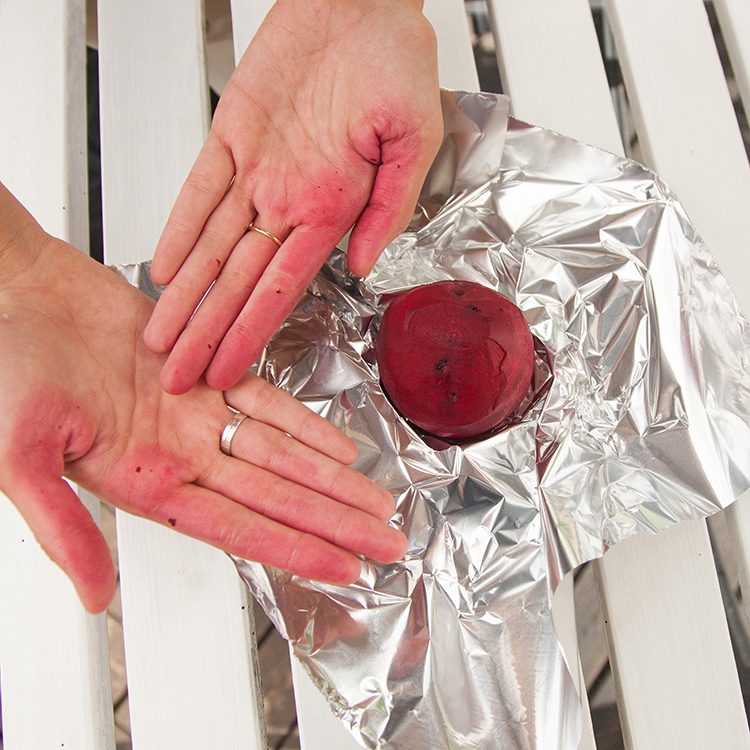 Serves approx 4

INGREDIENTS:


- 2 beets (any kind)
- 2 tomatoes (heirloom if available/in season!)
- fresh basil
- fresh mozzarella (reg. or nut cheese)
- 2 cloves garlic
- 2 tbsp olive oil
- 2 tbsp balsamic
- 1 tsp honey, optional
- salt and pepper



INSTRUCTIONS:

Beets:
*ROAST BEETS IN THE MORNING SO THEY HAVE TIME TO COOL.
Preheat oven to 400.

Peel the beets and wrap each one in foil (individually). Place on a baking sheet, also lined with foil.

Roast for 45 mins. And let cool, and then slice into circular rounds.

Dressing:

Mince two cloves of garlic and place in bowl with the balsamic, olive oil, honey (optional), and a pinch of salt. Whisk together and let sit while you prepare the salad. Strain out the garlic chunks when ready.

Alternatively you can just use olive oil.

Salad:

Slice the tomatoes into thin circles, as well as the mozzarella. Alternate with the beets on the plate, as well as a piece of basil wherever you desire.

Crack some fresh pepper over the whole salad. Garnish with some more basil, and drizzle with a bit of the dressing.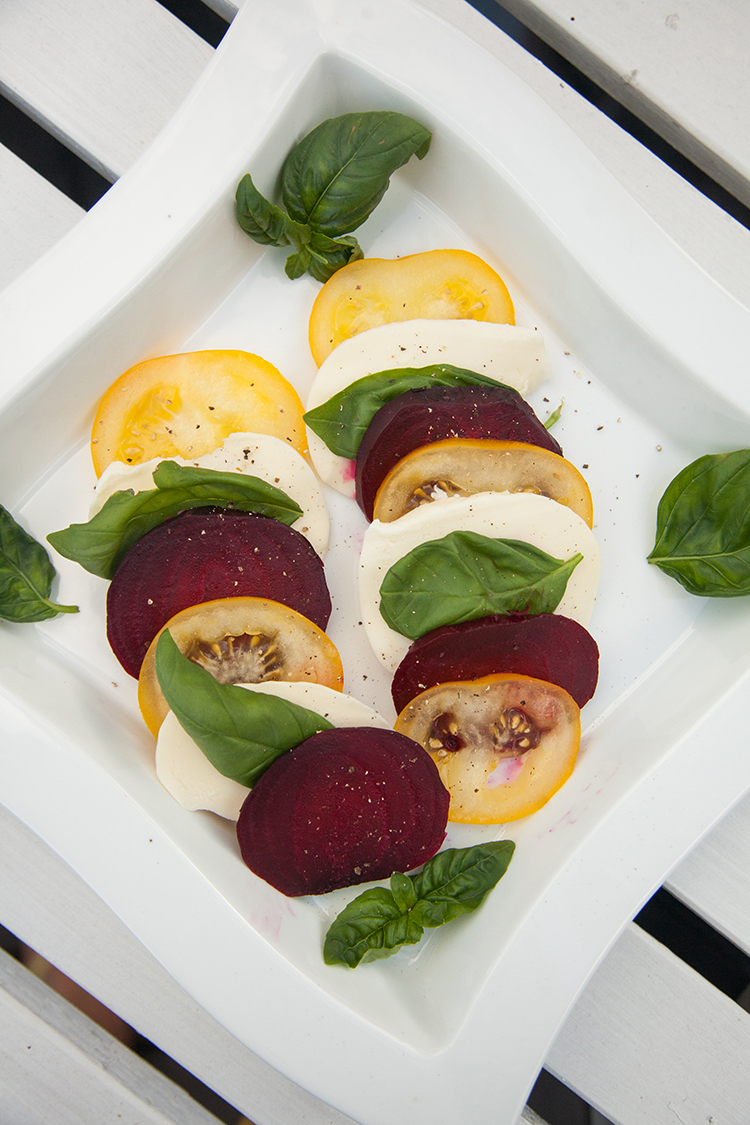 Let us know if you make this recipe by posting it on instagram or twitter and using the #LiveBarreLife hashtag! And if there are any specific meals, fruits, veggies, or meats, you'd like to see on the blog!

---

photos by: Christine McAvoy

---