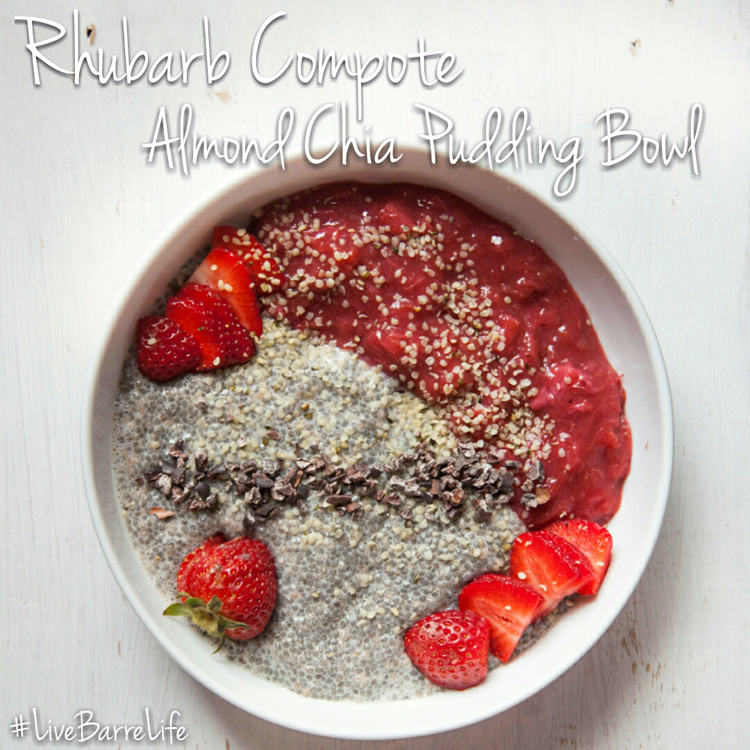 It's "Tasty Tuesday", where every week we bring you new, fresh, local, healthy recipes and food tips. Find out what is in season, and what will keep you fuelled during and after your work outs!

Rhubarb season! This delicious plant is at farmers markets, and grocery stores everywhere no, so no excuses. I made this into a breakfast bowl, but you could totally put it in a to-go container like a mason jar and eat it on the run. Again, no excuses. Much of the prep is done ahead of time and you could easily double it to make more for the week to come.
I mixed a few recipes together to get this one, eliminating a lot of unnecessary sugar from the mix, but the compote is a breezy and the pudding is basically shake it up and let it sit! So don't be intimidated.

Make Your Meal Even Healthier Tip:

Those bits you see aren't just garnish to make the photo look pretty, they're super healthy. But, don't have hemp hearts on hand? Toss some pepitas on there. No cacao nibs? Try coconut flakes. Or just toss some more fresh fruit on top.




Click through for recipe!...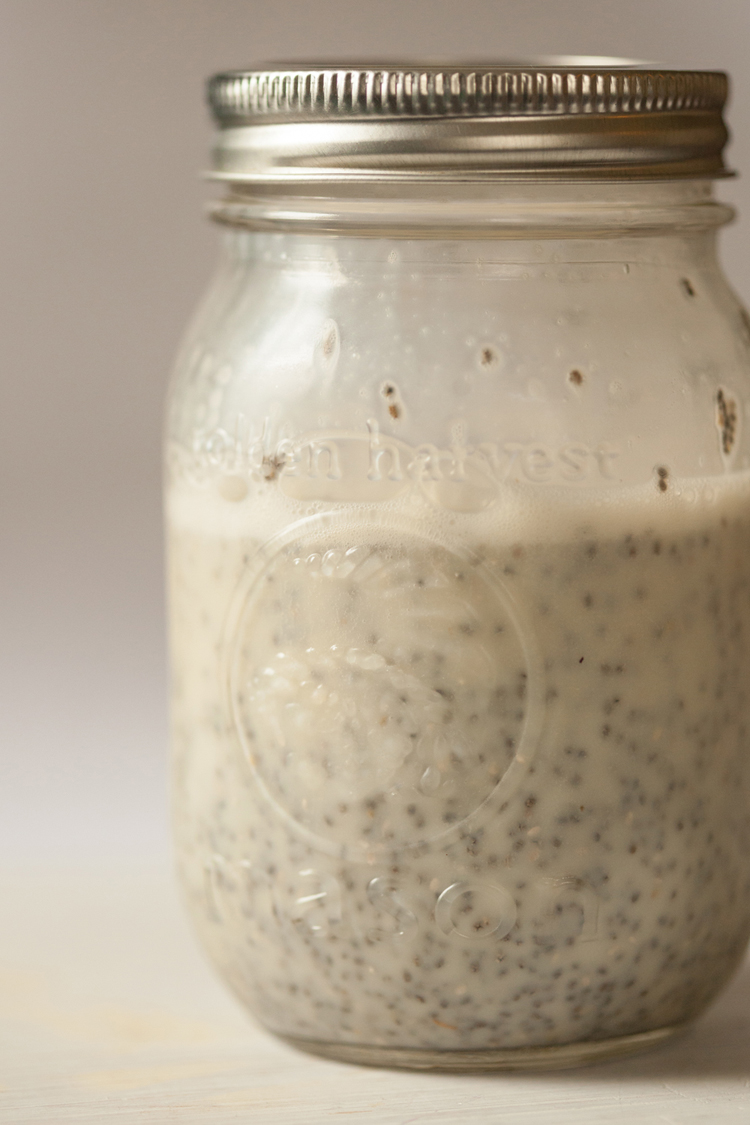 2 Servings

INGREDIENTS:

- 2 stalks of rhubarb (approx 1-1.5 cups when chopped)
- 3/4 cup of chopped strawberries
- 1/4 cup of orange juice (optional)
- 1 cup of almond milk
- 1/4 cup of chia seeds
- 1 tsp vanilla extract
*- 1 tbsp cacao nibs (optional)
*- 1 tbsp hemp hearts (optional)
*- fresh strawberries

* See make it even healthier tip above

INSTRUCTIONS:

Compote:
Throw chopped rhubarb and strawberries and optional orange juice into a pot on medium high heat. Cover, and cook for 8-10 minutes, stirring occasionally and mashing the larger chunks when softened to muddle.
Transfer to a bowl to cool. And then store in container in fridge.

Chia Pudding:
Put almond milk, chia seeds, and vanilla extract into an air-tight sealed container (I use a mason jar) and shake vigorously for about a minute until the seeds are floating throughout the milk.
Store in the fridge for 8 hours or overnight. The pudding will last a few days (if you don't eat it all in one go!)

Bowl:
Pour both the chia pudding and compote into a bowl and sprinkle with your favourite toppings.
Alternatively, put it in a to go container with you by layering the pudding and the compote, and have it on the run!




Let us know if you make this recipe by posting it on instagram or twitter and using the #LiveBarreLife hashtag! And if there are any specific meals, fruits, veggies, or meats, you'd like to see on the blog!

---

photos by: Christine McAvoy

---