It's "Tasty Tuesday", where every week we bring you new, fresh, local, healthy recipes and food tips. Find out what is in season, and what will keep you fuelled during and after your work outs!

Not only is today's recipe super healthy, it's REALLY easy to make and only takes a few steps. This is really great for a backyard bbq or just having a quiet night in when you don't have tons of time or energy to make something. Plus it's light and flavourful

Make Your Meal Even Healthier Tip:

Lingcod is in season right now, and is a sustainable - and you can find asparagus at the farmers markets still. Go very light on the olive oil as you don't need much and the lemon will help cook the fish too. If you can't find lingcod, try regular cod, or halibut if you've got the budget. Any sustainable white fish will do!
I paired it with whole grain rice with chickpeas, which you can find at health food stores, or make it yourself from scratch!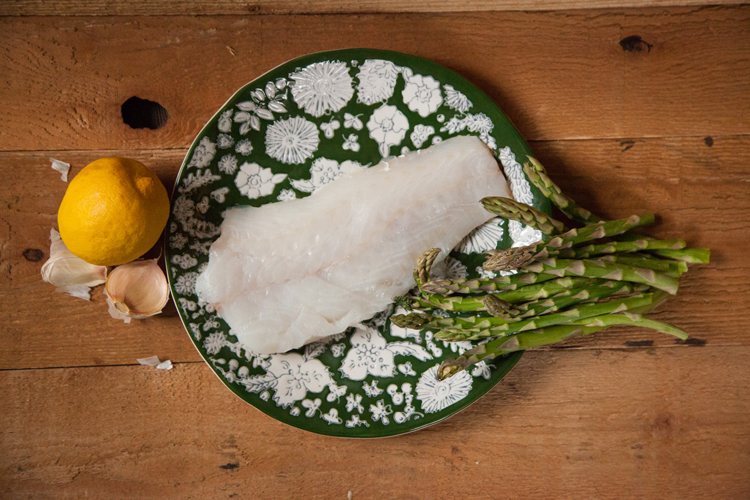 Click through for recipe!...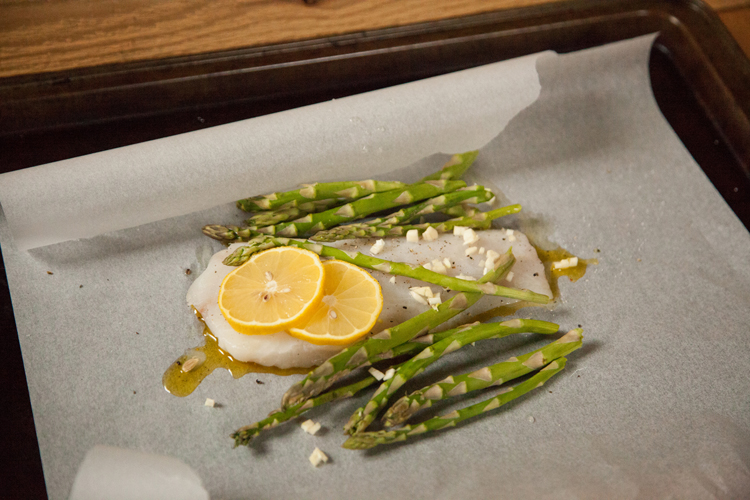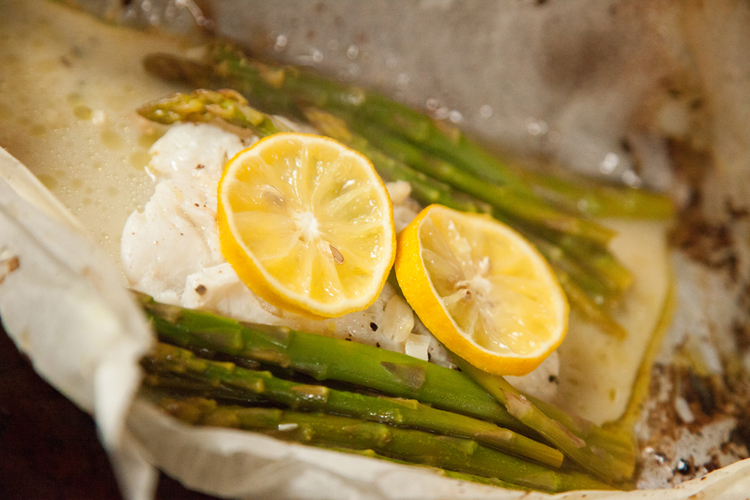 Serves 1 - double for each person/repeat the process

INGREDIENTS:

- 1 clove of garlic
- teaspoon of olive oil
- approx 6-10 stalks of asparagus (depending on size) - trimmed
- juice of half a small lemon, slices for garnish
- ground pepper
- 1 fillet of lingcod
- parchment paper


INSTRUCTIONS:

Preheat oven to 475.

Follow this step-by-step guide to folding parchment paper for poaching and it will make your life super easy.

Trim (or snap, everyone has their own technique) the woody ends off of the asparagus.

Mix olive oil, lemon juice and garlic (chopped/mashed into a paste).
Place cod in centre of folded parchment, brush the olive oil/juice mixture over the cod.

Place asparagus on either side of the cod, and lemon slices on top of the fish.
Close/fold paper as instructions above demonstrate.

Place on a baking sheet and poach in the oven for about 10 minutes until the fish is cooked through.

Serve with your choice of side - wild rice like I did, or green salad would also be nice. Just keep it healthy!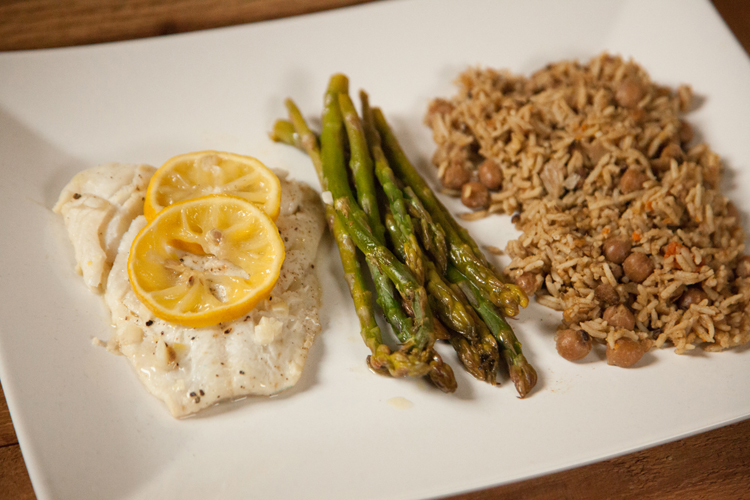 Let us know if you make this recipe by posting it on instagram or twitter and using the #LiveBarreLife hashtag! And if there are any specific meals, fruits, veggies, or meats, you'd like to see on the blog!

---

photos by: Christine McAvoy

---