It's "Tasty Tuesday", where every week we bring you new, fresh, local, healthy recipes and food tips. Find out what is in season, and what will keep you fuelled during and after your work outs!

Spot Prawn season is upon us once again! These sustainable crustaceans arrive at the fisherman's wharf this weekend for the annual Spot Prawn Festival - taking place on Sunday afternoon.

This is the 10th year of the festival and to celebrate they're also running cooking lessons at the Pacific Institute of Culinary Arts on Saturday, and fancy gala on the 13th (Friday).
Check out the schedule and ticket info by clicking HERE.

This week's recipe comes from founder of the festival, Chef Robert Clark, for a simple poached spot prawn recipe. It's tangy and fresh and perfect for a side dish or a fancy dinner. Check it out below

Make Your Meal Even Healthier Tip:

Spot Prawns are closely monitored to ensure that they'll be sustainable for years to come. You can get them live for this limited window of time, but you'll find them frozen throughout the city at speciality fish shop throughout the year (like I did for this recipe). This dish is an excellent side for an early summer BBQ, just be sure not to overindulge on the mains too!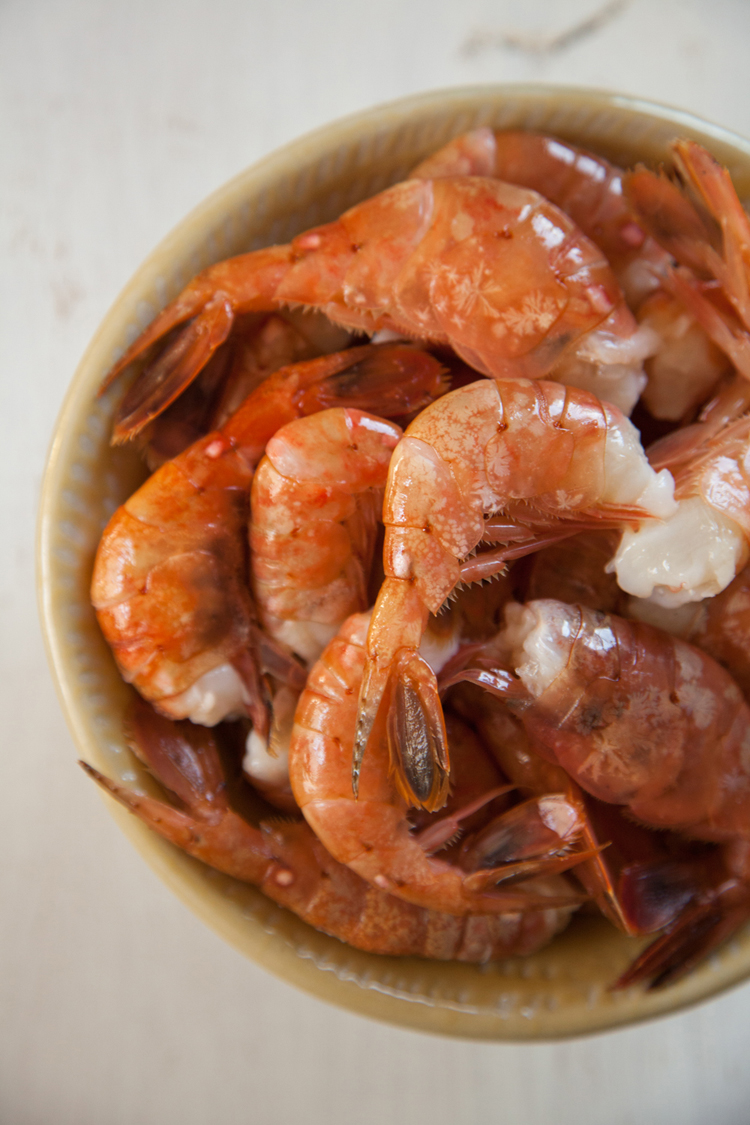 Click through for recipe!...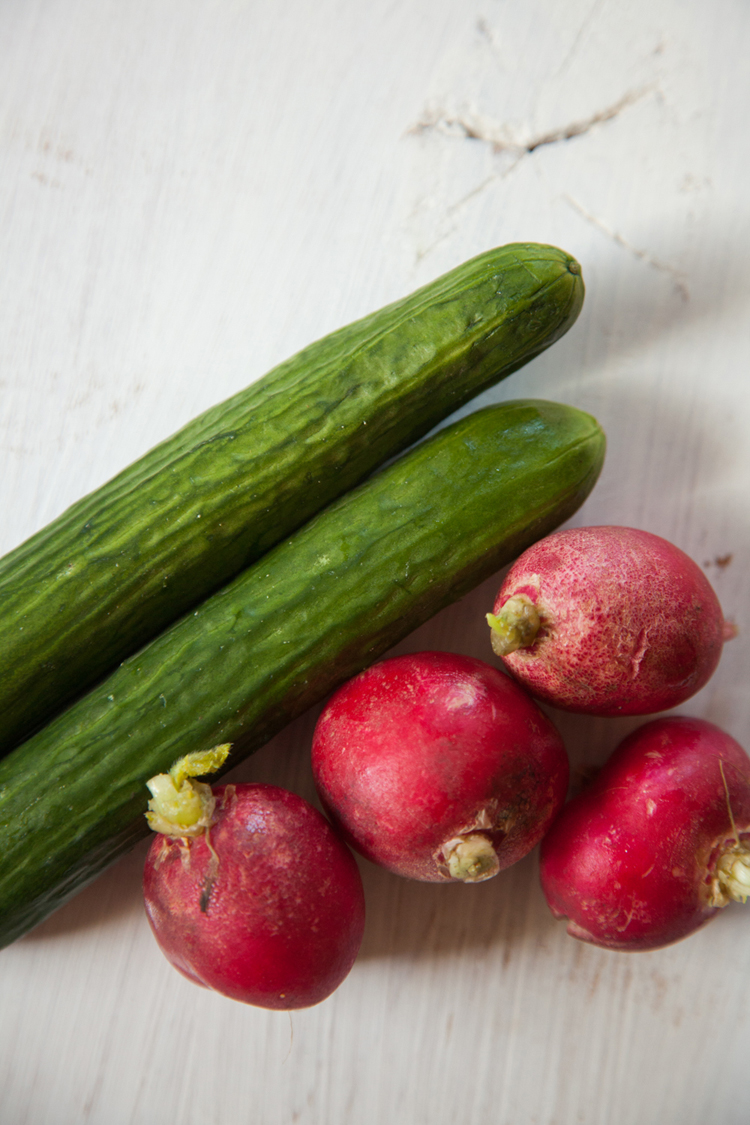 Makes 4 appetizers

INGREDIENTS:

- 1 pound – spot prawn tails
- 12 to 15 tails
- 1 whole – long English cucumber
– sunamono dressing
- 1 bunch of radishes
PONZU SAUCE
- 1/2 cup – lemon juice
- 1/2 cup – rice wine vinegar
- 1 cups - soy sauce
- 1/4 cup – mirin
Mix the ingredients and place in the fridge.


INSTRUCTIONS:

For the Spot Prawns:
Lay the spot prawns out into a shallow baking dish.
Pour over boiling salted water and poach for 30 seconds to one minute depending on the size of the prawns and weather they have the heads on or not. Tails cook quicker. Cool quickly on ice, and refrigerate. Peel one hour before serving

For the Garnish:
Using a mandolin, and its medium size teeth, slice the cucumber by starting at one end and working your way down the length of the cucumber creating a julienne. Remove the teeth from the mandolin and continue by slicing the radishes into thin circles, and place in ice water to crisp up.

Place spot prawns, cucumbers and radishes into a small side bowl, or martini glass if you want to get fancy with it, pour some of the ponzu sauce over top and serve!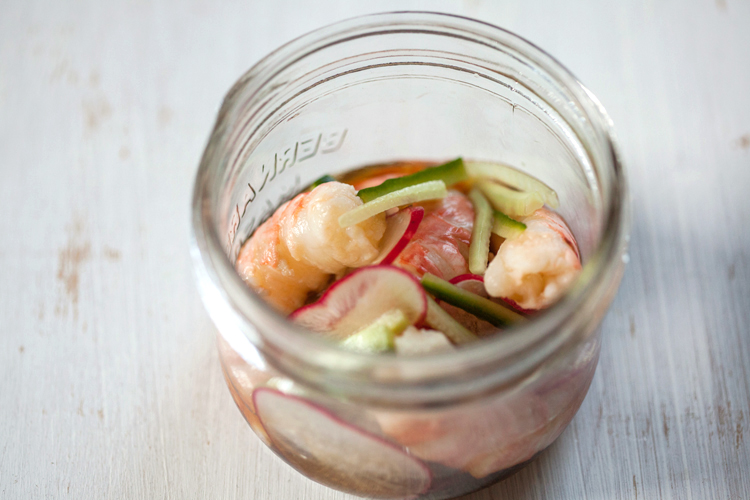 Let us know if you make this recipe by posting it on instagram or twitter and using the #LiveBarreLife hashtag! And if there are any specific meals, fruits, veggies, or meats, you'd like to see on the blog!

---

photos by: Christine McAvoy

---