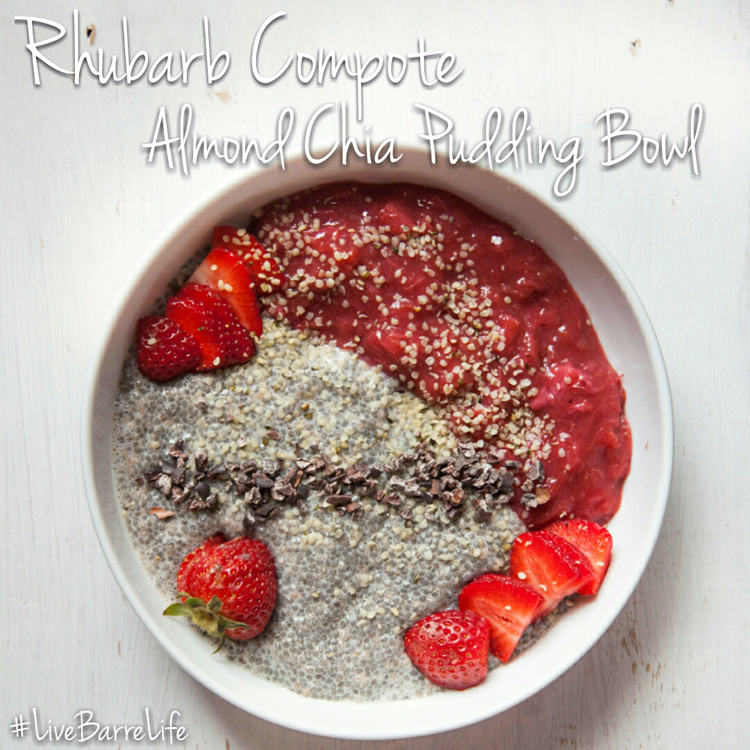 It's "Tasty Tuesday", where every week we bring you new, fresh, local, healthy recipes and food tips. Find out what is in season, and what will keep you fuelled during and after your work outs!

Rhubarb season! This delicious plant is at farmers markets, and grocery stores everywhere no, so no excuses. I made this into a breakfast bowl, but you could totally put it in a to-go container like a mason jar and eat it on the run. Again, no excuses. Much of the prep is done ahead of time and you could easily double it to make more for the week to come.
I mixed a few recipes together to get this one, eliminating a lot of unnecessary sugar from the mix, but the compote is a breezy and the pudding is basically shake it up and let it sit! So don't be intimidated.

Make Your Meal Even Healthier Tip:

Those bits you see aren't just garnish to make the photo look pretty, they're super healthy. But, don't have hemp hearts on hand? Toss some pepitas on there. No cacao nibs? Try coconut flakes. Or just toss some more fresh fruit on top.




Click through for recipe!...
Read More