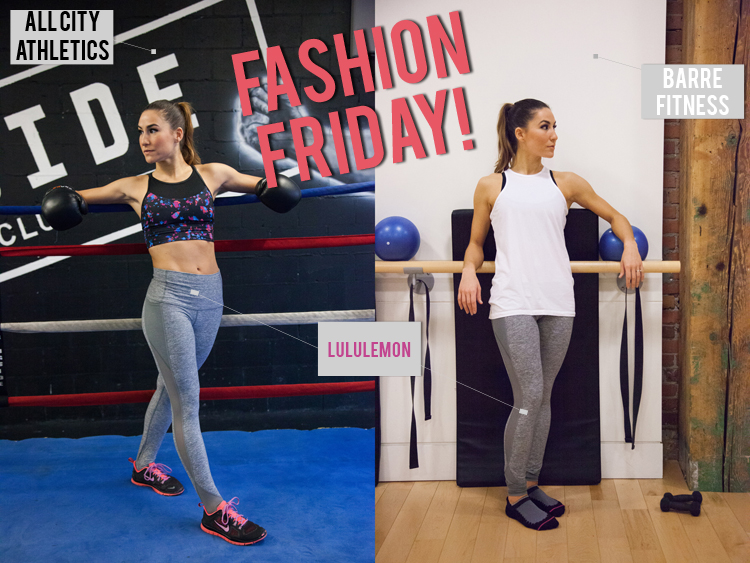 It's Fashion Friday!

Today, with the help of our friends over at Lululemon we've put together an outfit that can perfectly transition from Barre Class to Boxing Class.


Just in time for the Barre Boxing event happening this Sunday with All City Athletics - the proceeds from which are going toward the Workout To Conquer Cancer (happening April 2nd). You can sign up to join the WTCC team by clicking HERE or if you can't make it, click HERE to donate!


Huge thanks to All City Athletics for the use of the space (more info on them here), to Janelle, one of your brand new Barre instructors, for posing (sign up for one of her classes by clicking here), and to Lululemon for helping us put the perfect outfit together.

All the info on the clothes are beneath the photos...which you can check out after the jump...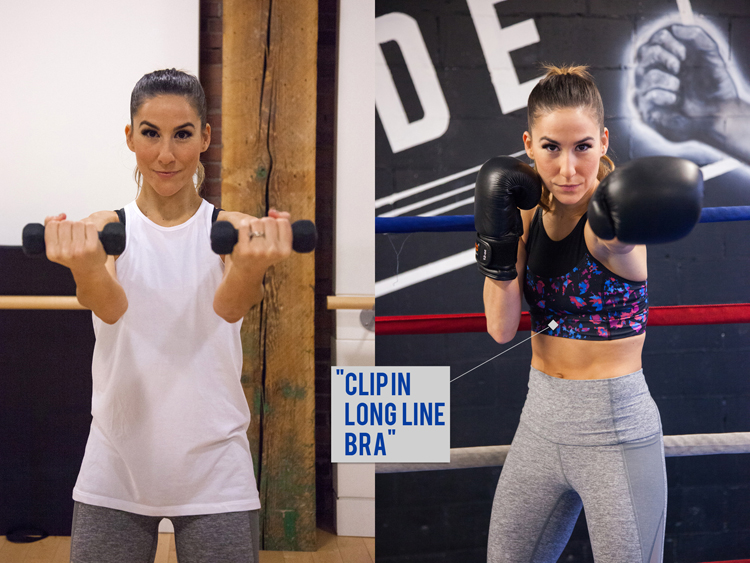 The "Clip In Long Line Bra" gives you excellent coverage for both Barre and Boxing! The high neckline keeps you covered, while the mesh and open back let you breathe! When it's paired with the high-waist pants, it can play double duty as a top.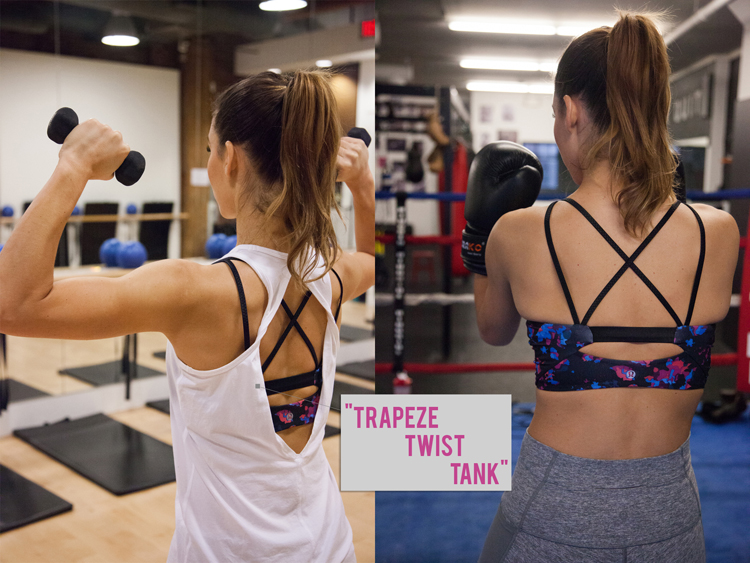 The "Trapeze Twist Tank" matches the neckline of the "Clip In Long Line Bra" so you don't have straps going every which way whether you're doing fly-backs or shadowboxing. The tank is light, breezy, and incredibly soft, perfect for Barre. And the open back makes it breathable, which works for Boxing if you want more coverage, and it's long enough that you can totally knot it in the front or the back to keep it in place!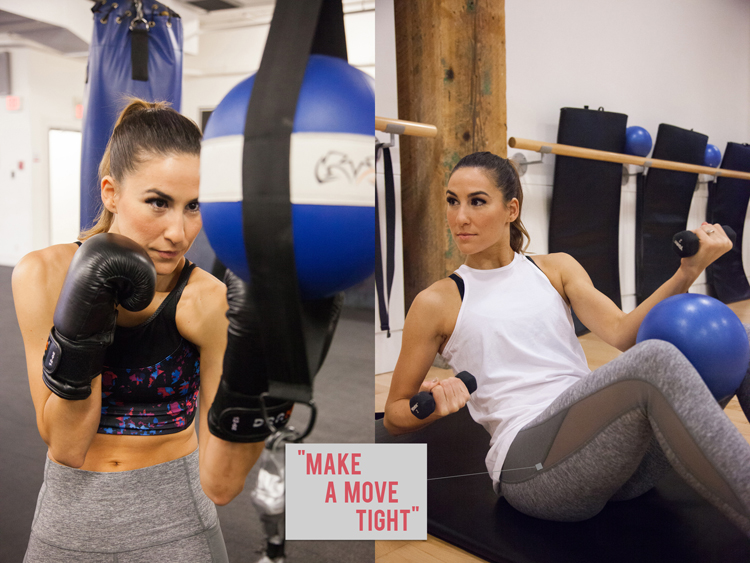 The "Make A Move Tight" (appropriate name!) is super versatile and perfect to transition from Barre to Boxing! The fabric gives support and coverage, but is also super soft. The mesh on the side is excellent for breathability and ventilation. And the waistband can either stay up, or be rolled down depending on your needs and comfort...whether you're doing ab work, or working on your uppercut (like above) or pliés and jumping rope (see below).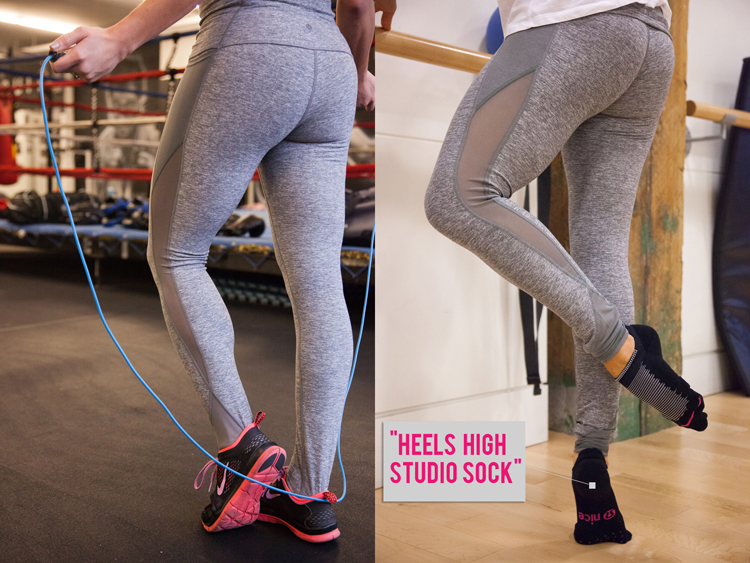 Here's another look at the "Make A Move Tight" as well as the "Heels High Studio Sock"! These socks are magic, between the cushioning and the toe design, and the grip on the soles, they are perfect for the Barre studio floor, and the cushioned tab on the back of the heel make it easy to slip into shoes when you move over to the boxing gym.


Once again, big thanks to Lululemon, All City Athletics, and Janelle for their help with this post. If you're heading to the Boxing ring on Sunday have a great class, and don't forget to sign up/join the Barre Fitness Workout To Conquer Cancer team or donate today!

----