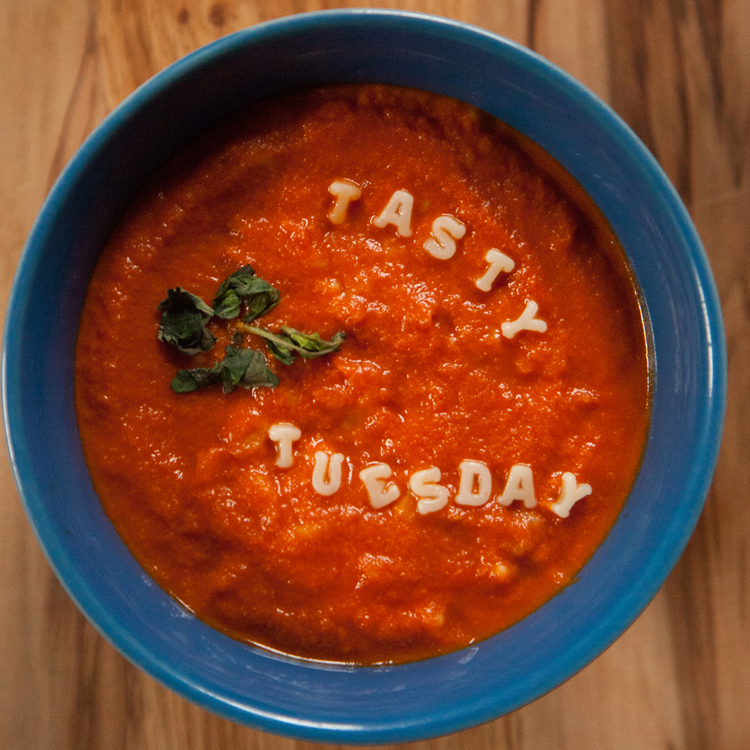 It's "Tasty Tuesday", where every week we bring you new, fresh, local, healthy recipes and food tips. Find out what is in season, and what will keep you fuelled during and after your work outs!

I had a hankering for some tomato soup last week when the weather was downright awful. So I decided to try and pull together an easy vegan version, esp after finding a head of cauliflower for only $4!

Make Your Meal Even Healthier Tip:

Add some nutritional yeast into the soup for an added health hit, and to make it even creamier. Skip the noodles to make it gluten free (unless you can find gluten free ones you'd like to add)!


Click through for recipe!...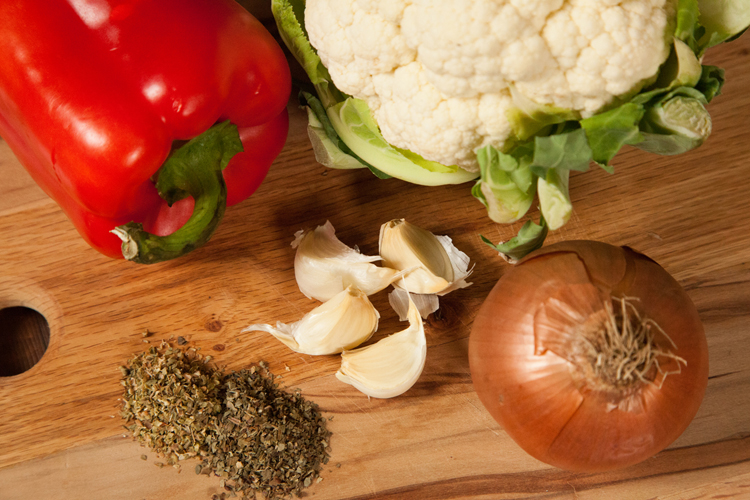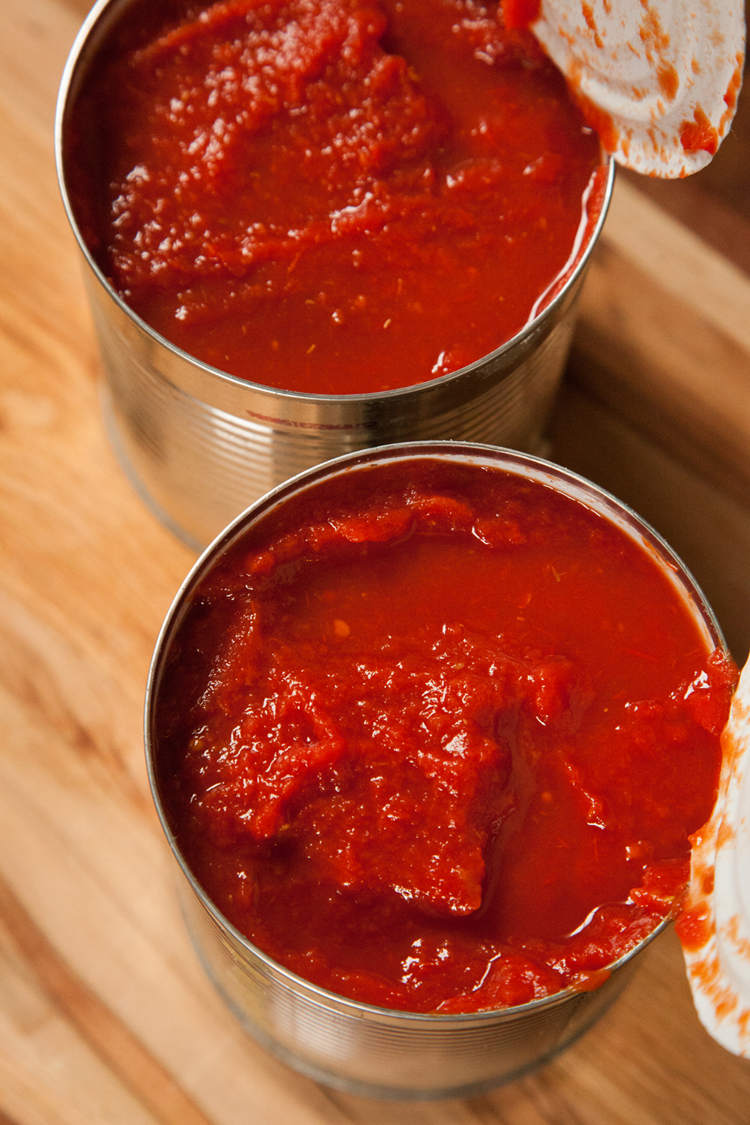 INGREDIENTS:

- 2 large (approx 750ml) cans organic crushed tomatoes
- 1 medium head of cauliflower (chopped - roughly)
- 1 medium onion (chopped)
- 4 cloves garlic (minced)
- 1 red pepper (diced)
- 1 tbsp oregano
- 1 tbsp dried basil
- olive oil
- alphabet noodles (optional)
- fresh basil for garnish (optional)
-nutritional yeast (optional)

INSTRUCTIONS:

Add 3 tablespoons of olive oil to large stock pot on medium heat.
Add garlic and onion and cook for approx 5 minutes until softened.

Add red pepper and cook for 2 minutes longer.

Add oregano and basil, cauliflower, and cover with crushed tomato. Stir to combine but make sure tomato covers all.

Bring to a boil, then cover and reduce heat, letting the mixture simmer for 30 minutes.

Puree in blender in batches (or with an immersion blender).

In separate pot, boil water with desired amount of noodles, then add them to soup.

Add water if soup is too thick. Add salt and nutritional yeast if using.
Serve with chopped basil on top.