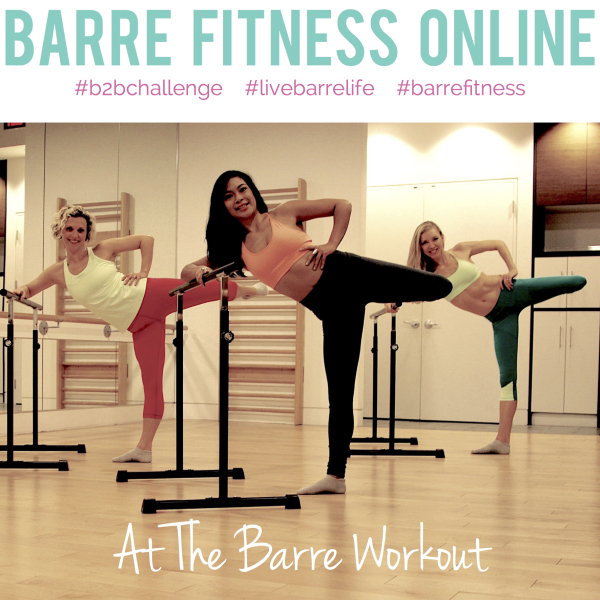 ---
Bring out the ballerina in you with this week's FREE Barre Fitness online workout video!
Our Barre Workout Routine is a at home workout that will sculpt and tone your body with the grace of a dancer. You'll want to have a chair handy or a sturdy piece of furniture near by, like a park bench or kitchen counter to use for balance.
3 Barre Workout Tips:
1. AMP IT UP! Combine this workout with our Barre Fitness Upper Body Workouts on our YouTube channel -
https://youtu.be/pWo5lccsBB8
2. KEEP YOUR CORE STRONG! Engage your core muscles from start to finish. Zip up through your pelvic floor, firm your navel to your spine and keep your shoulders relaxed.
3. KEEP YOUR BODY LONG! Reach with energy through the crown of the head, lengthen your torso keeping your body upright throughout. Also, remember to lengthen behind the knee and send the energy all the way down to your toes.
Are you participating in the Back to Barre Fitness Challenge? CLICK HERE and post a comment below to receive a bonus check mark on the challenge board at your local studio! (max. 1 bonus check mark per week)