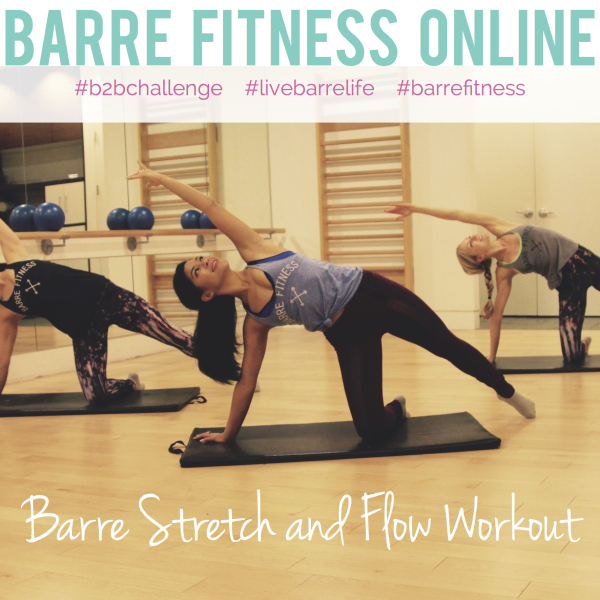 ---
Breathe and find balance with our new FREE Barre Fitness online workout video!
Our Barre Fitness Stretch and Flow Routine will rejuvenate your body, centre your mind and make you feel as graceful as a dancer. This video is a great compliment to any of our online/at home workouts.
3 Barre Fitness Stretch and Flow Routine Tips:
1. AMP IT UP! Combine this workout with any of the FREE Barre Fitness Workouts on our YouTube channel - https://www.youtube.com/user/barrefitness
2. STAY FOCUSED ON YOU! Clear your mind from the day's 'To Do' list or what you're having for dinner, instead listen and connect to your body in every position.
3. BREATHE! Take strong deep breathes sending oxygen to your muscles, and releasing any tension you might have in the body. Let your breathe guide you through each stretch, find focus with every inhale and a release with every exhale.





Are you participating in the Back to Barre Fitness Challenge?
CLICK HERE and post a comment below to receive a bonus check mark on the challenge board at your local studio! (max. 1 bonus check mark per week)