It's "Tasty Tuesday", where every week we bring you new, fresh, local, healthy recipes and food tips. Find out what is in season, and what will keep you fuelled during and after your work outs!

This week we're going to put that homemade soup stock to good use in a delicious Roasted Butternut Squash Soup - a recipe we love from Nourished.ca.
As Alyssa points out on her blog, gourds have tons of antioxidants, beta carotene, and are high in fibre and potassium. Not to mention tasty.

Make Your Meal Even Healthier Tip:
Since this recipe is dairy AND gluten free, and is vegan to boot, there's not much more you can do to make this soup any better. Except maybe do yourself a favour and make a double batch, and freeze some for one of the grey winter days we know are coming.
Oh, and using that homemade soup stock we taught you how to make last week!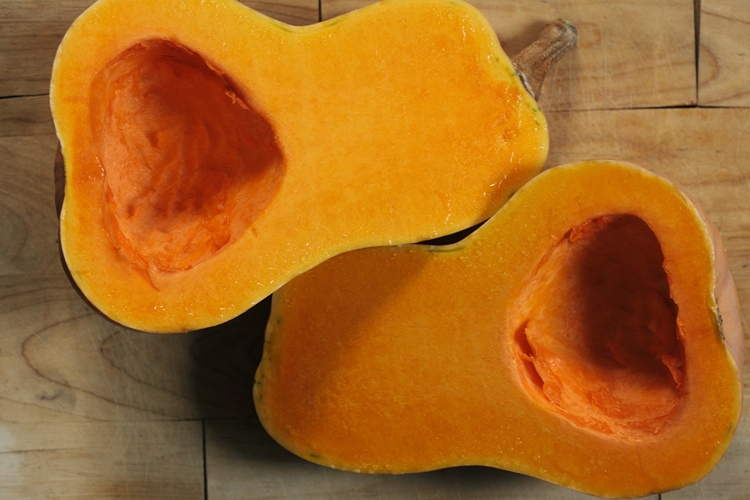 Continue reading for recipe...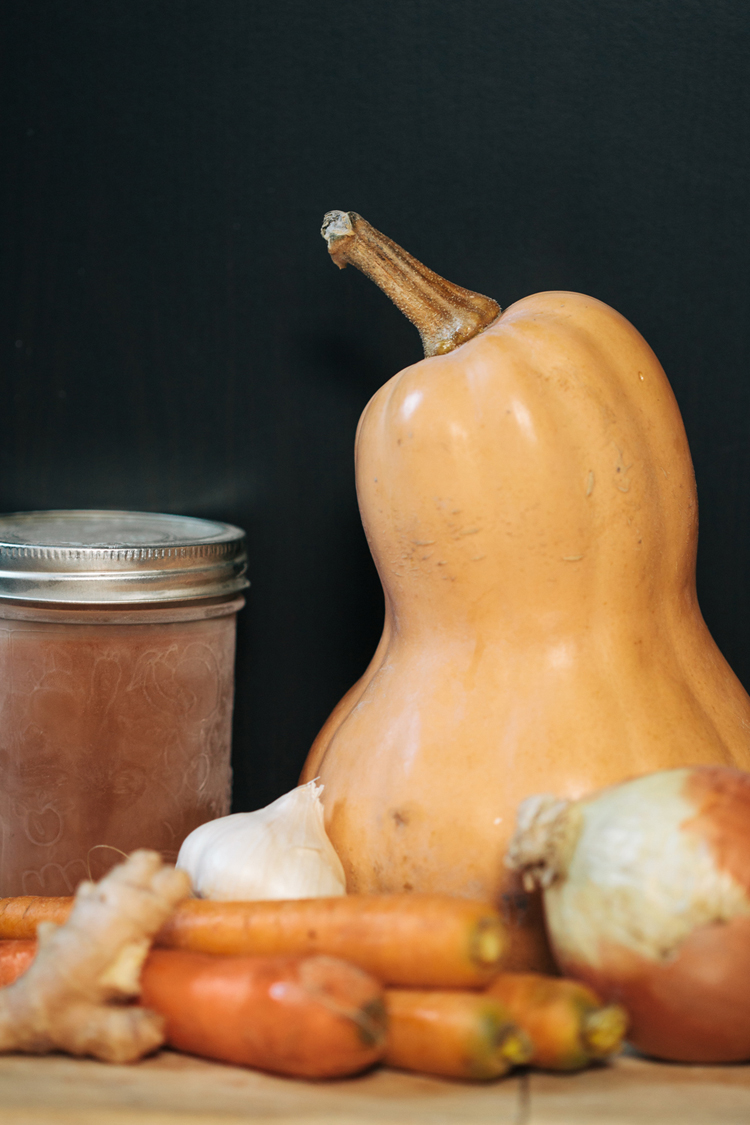 INGREDIENTS:
Drizzle of Olive Oil
1 butternut squash, halved and seeded
1 onion, diced
4 cloves garlic, chopped
4 carrots, chopped into cubes
Thumbsize fresh ginger, peeled
1 cup organic low sodium vegetable broth
1 cup (or more) organic unsweetened coconut milk
1 TBLS cumin
Salt and Pepper to taste
Cilantro, hot chilli flakes to garnish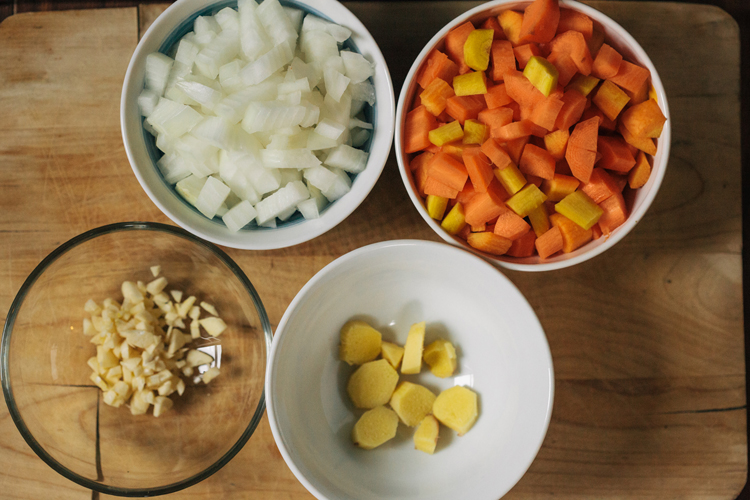 INSTRUCTIONS:
Slice squash in half lengthwise and deseed.

Place on baking sheet and drizzle with olive oil and sprinkle with sea salt salt.

Place in over at 350F for about an hour. (This can be done ahead of time as well.)

While squash is roasting, sauté onions and garlic in medium pot in olive oil until translucent.

Add carrots, cut and peeled ginger and 1/2 broth and simmer for 15-20 minutes, until carrots are soft.
Salt to taste.
Add cumin.

Stir and cover on low.

When squash is soft all way throw thickest part take out from oven.
Let cool 3 minutes, or enough so you don't burn yourself.
With a spoon scoop out fresh from outer peel.

Add to carrot, onion mixture.
Stir together.

Add rest of broth.
Transfer to blender and puree until smooth.

Transfer back in pot and add coconut milk.
Stir and simmer 2 minutes. Garnish with cilantro, pepper and chilli flakes.