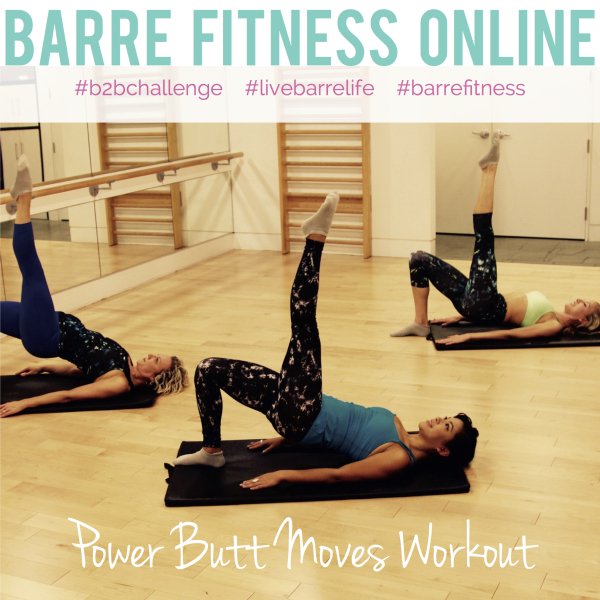 ---
We're finishing off our first ever series of FREE Barre Fitness online workout videos, the way we do each class in studio… Power Butt Moves!
Our Power Butt Moves Workout is a killer routine that targets the glutes, hamstrings, inner/outer thighs and core! This intense lower body shaping workout will lift and tone your booty, burn calories and is a staple in-studio exercise to get that coveted Barre Butt!
3 Power Butt Workout Tips:
1. AMP IT UP! Combine this workout with our At The Barre Workout on our YouTube channel -
https://youtu.be/nMuKLilGzNU
2. STAY CORE FOCUSED! Keep your core engaged throughout the workout. This will keep your hips in alignment and help you lift your booty high!
3. BREATHE! Take strong deep breathes to carry you through each move. Exhale as you press your hips up, find your edge and let your breath help you push through the barre burn!
Are you participating in the Back to Barre Fitness Challenge? CLICK HERE and post a comment below to receive a bonus check mark on the challenge board at your local studio! (max. 1 bonus check mark per week)