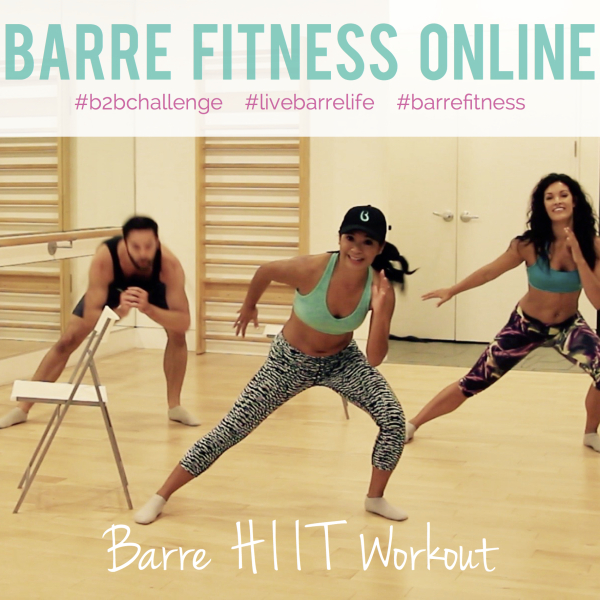 ---
Get ready for an intense new FREE Barre Fitness online workout video!
Our Barre HIIT Workout routine will take your at home workout to a whole new level. We've combined Barre with High Intensity Interval Training! HIIT is an efficient way to build muscle and burn calories long after your workout is over. This challenging routine will leave your heart pumping and your body sweating. Don't worry, we've given you low and high impact options to suit YOUR comfort level. You'll want to have a chair handy or a sturdy piece of furniture near by, like a park bench or kitchen counter to use for balance.
3 Barre HIIT Workout Tips:
1. AMP IT UP! Combine this workout with our Amazing Abs Mat Core Workout -
https://youtu.be/_ogximcFDsU
2. Remember to BREATHE! When the work gets hard many people tend to hold their breath. Instead, take deep controlled breathes to help carry you through the HIIT intervals. You can do this!
3. MODIFY! Listen to your body. Choose the movements that feel good for your body and work your way up. This workout can be low/medium or high impact. It's up to you!
Are you participating in the Back to Barre Fitness Challenge?
CLICK HERE
and post a comment below to receive a bonus check mark on the challenge board at your local studio! (max. 1 bonus check mark per week)